OWC PS4 HDD upgrade kit gives you more space for content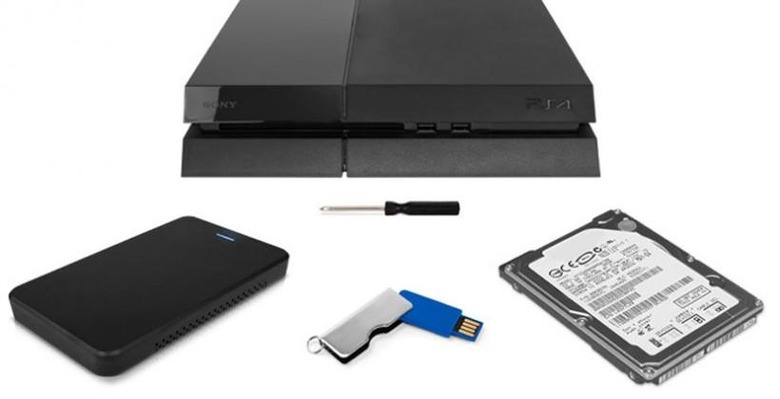 Sony has been doing very well with its PS4 game console. The company sold a huge number of units and by early December of 2013, Sony reported 2.1 million units sold. The company could have sold even more if supply had been able to keep up with demand.
One of the nice things about the PS4 is that the HDD is easily accessible and uses a standard laptop style drive inside. That means that the drive is easy to replace with a larger unit to give more storage space for content. Other World Computing, known as OWC, announced last week that it had a slick little PS4 HDD upgrade kit that comes with all the items you need to upgrade your console.
Not only do the drives used in the upgrade kits give more storage space to users, the drives are also faster giving the PS4 a performance boost. The HDD upgrade kits come in 1TB and 1.5TB capacity. OWC also has two SSD upgrade options to add storage space and improve performance.
The SSD upgrades are offered in 240GB and 480GB versions. The 1TB HDD upgrade is $99 with the 1.5TB version selling for $149.99. The 240GB SSD upgrade is $219 with the 480GB version selling for $399. The kits include the drive, a screwdriver, flash drive for PS4 data download, and instructions.
SOURCE: MacSales