OWC outs cheap 60GB SSD called the Mercury Electra 6G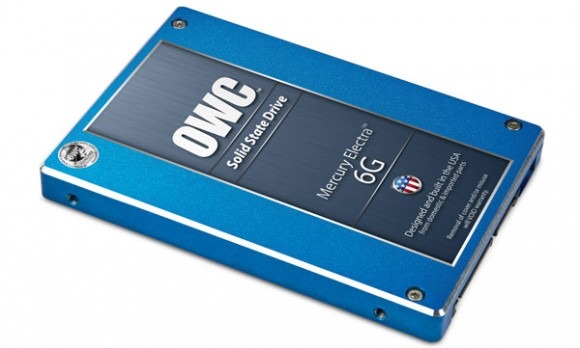 SSDs are getting ever more popular as the price comes down and the storage capacity goes up. OWC has announced a new SSD that it says is one of the cheapest around at $129.99 for a 60GB device. That isn't enough storage for most of us, but it would make a very nice boot drive if you have more storage to put in. I can tell you from experience that even loading most software to a bulk storage drive, 60GB will fill up very quickly.
The new SSD uses a SandForce controller and supports the SATA 6Gb/s port. OWC also claims to use the highest quality components it can get hands on with tier 1, grade A NAND and that shows with the claimed read and write speeds of the SSD. OWC claims that the little SSD can deliver 556MB/s reads and 523MB/s writes.
The SSDs will work with PC or Mac computers. The SSD is also offered in other capacities as well if you need something larger than 60GB. Also available are 120GB, 240GB, and 480GB storage drives. The drives use ECC and SandForce RAISE technology inside for data protection and reliability.
You can buy the SSDs right now.