Overwatch's next hero, Baptiste, revealed as a combat medic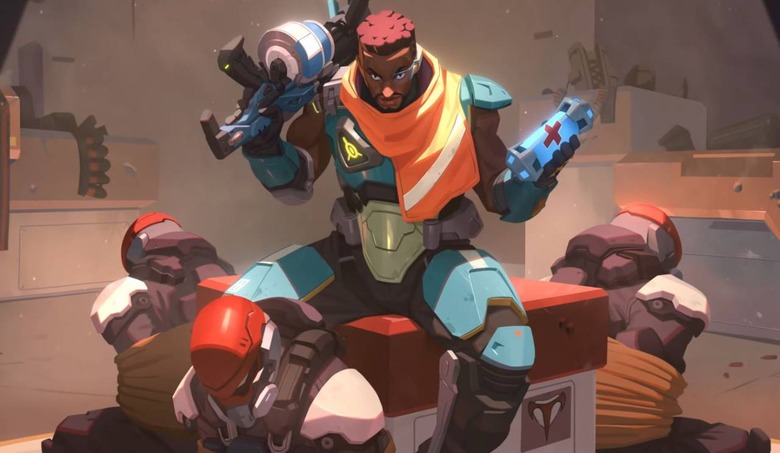 You Overwatch support mains have reason to be excited today, as Blizzard has revealed that the next hero joining the Overwatch roster is a combat medic named Baptiste. At the moment, we've only got a lore trailer for Baptiste, which means that information about his abilities isn't available just yet. Still, the arrival of this trailer means those important details can't be very far off.
The origin story sets the stage for Baptiste's arrival quite well. In it, we learn that Baptiste was orphaned during the Omnic Crisis, and later on in life joined up with the terrorist organization Talon as a medic. Baptiste explains during the origin trailer that he felt he had no choice when it came to joining Talon, and that it was something he needed to do to survive.
By the time the story catches up to present day, Baptiste has abandoned Talon and now seems to be operating as a rogue agent. A log entry Blizzard published as a teaser a few days ago tells us that Baptiste is currently being hunted by Talon – specifically, his former Captain is leading that manhunt and is determined to either bring him back into the fold or kill him.
Given the end of the lore trailer and the way that log entry from Captain Cuerva is presented, we're guessing that manhunt didn't work out so well for Talon. Cuerva explains in that recovered log that even though Baptiste is a medic, he has a very accurate shot, so it sounds like his in-game kit might have an offensive ability or two in addition to abilities meant to keep his team alive.
We'll just have to wait on more from Blizzard before we find out what he's capable of. Those questions will probably be answered very soon, as Baptiste will likely be detailed in full at some point in the next few days. Stay tuned for more.