Overwatch Uprising returns for a second round next month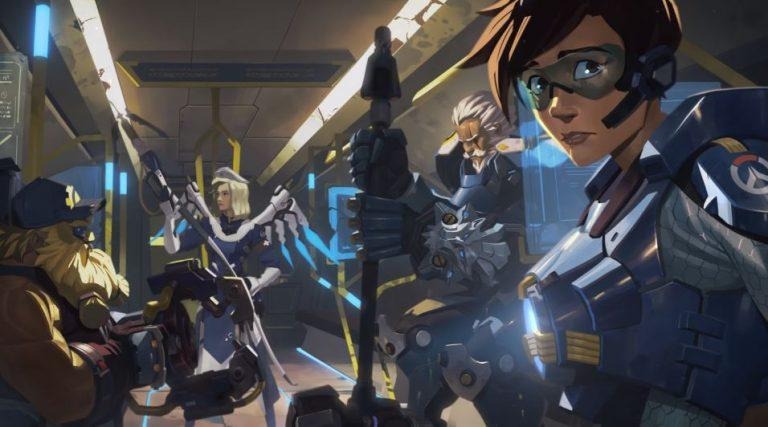 Most of Overwatch's in-game events tie into a holiday or time of year, so revisiting them on a yearly basis makes a lot of sense. Then we come to Overwatch Uprising, an event which has no ties to real-world happenings, but rather tells the story of Overwatch back before the team was first disbanded. Since it isn't anchored in the real world, we weren't sure if Uprising would return for a second go this year, but now Blizzard has confirmed that it will.
In a post to Twitter, Blizzard shares a brief teaser trailer for Uprising's 2018 return. It doesn't tell us much, only that the "Overwatch Mission Archive" will be fully declassified on April 10 – likely the date that the event will kick off. While we wait for that date to roll around, though, we can look to the past for an idea of what to expect.
When Uprising went live last year, it featured a co-op brawl that explored Tracer's first mission with the Overwatch team. We'll likely get the chance to play that brawl again, as the Twitter video mentions the "King's Row Uprising," which is the same event that the brawl covers. Blizzard may make some changes to the brawl for 2018, but it may also give us a new game mode entirely – we'll just have to wait and see.
Of course, it isn't an Overwatch event without new cosmetics to unlock. Uprising loot boxes will be making a return this year, featuring the outfits the heroes of Overwatch wore while the team was still active. If you missed out on Uprising last year, this is a good chance to collect some of 2017's skins, but they'll be joined by entirely new ones for the 2018 installment.
That's all we know about Uprising at the moment. We'll likely learn all about it a couple days before Uprising's April 10 start date, so keep it here at SlashGear for more information.