Overwatch tipped as Blizzard's next multiplayer gaming title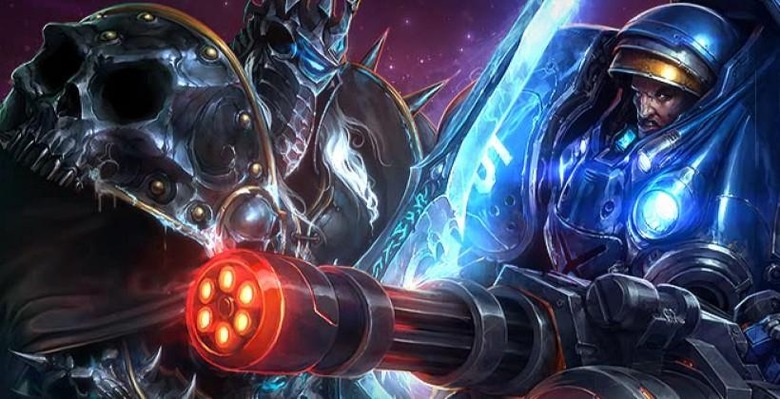 As of December, 2013, Blizzard was publicly in search of a Lead Producer of what was described as the company's "next awesome game." It was Blizzard director Michael Booth that let it be known that the company was in search of a team that would take command on an "unannounced game title." "We can't tell you exactly what the game is yet," these listings said, "but trust us, it's awesome."
Fast forward to the first of April (no joke), and a Trademark/Service Mark Application has been listed with the US Patent and Trademark Office by Blizzard Entertainment, Inc. that may match up with the game quite nicely. The trademark is for the name alone, and the mark doesn't necessarily correspond with any particular font, size, color, or style – in other words, the image your'e seeing here is probably not a representation of final artwork.

Blizzard's listing with the USPTO covers a massive number of possible identifications, including downloadable computer game programs, electronic games software for wireless devices, computer game software, and computer game disks. When you suggest disks at the same time as you do wireless devices, it keeps open the possibility of a smartphone game as much as it does a PC title.
With Blizzard Entertainment you can bet they'll be making massive amounts of accessories as well, so it's no surprise that this mark also suggests the possibility of mouse pads, headsets for use with computers, computer mouses, and computer keyboards.
Other roles offered up for the filling on the listing as of the end of 2013 seem custom-fit for a multiplayer first-person shooter. A dedicated weapons artist and a maps designer were requested, while some listings specifically suggest a competitive multiplayer game is what's being made.
This gaming project was initiated in light of the success of the smaller team that created Blizzard's latest title: Hearthstone. With a small team in place, it's likely we won't see a title as massive as Diablo 3 or World of Warcraft.
VIA: NeoGaf