Overwatch Summer Games Event Returns On August 9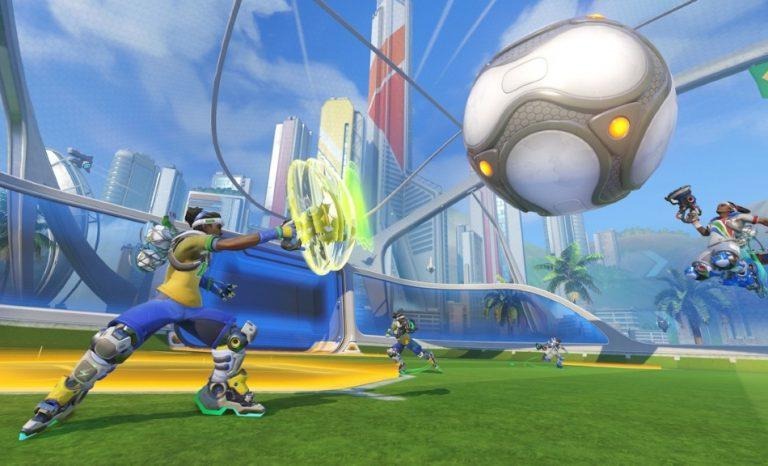 Now that Overwatch has been out for over two years, players have a good idea of the schedule for the game's annual events. And just as expected, Blizzard has confirmed that the Summer Games event will be returning this month, complete with its soccer-inspired Lucioball play mode. It appears a new arena set in Busan, South Korea is being added this year, joining the existing Rio de Janeiro and Sydney maps.
Blizzard revealed on Twitter that this year's Summer Games will run from August 9th to August 30th. Other than the new arena, Lucioball seems to remain the same as past years, with players teaming up in a 3v3 brawl, each playing as Lucio with a goal of booping the ball into the other team's goal.
But just like any Overwatch event, what players are most excited for are the new character skins and other cosmetics. Throughout the event players will earn Summer Games loot boxes, containing not only the new items for this year, but last year's as well.
Make a splash with WAVERACER https://t.co/JW0Aei8tV0 (Legendary)! 🌊

Join us in Busan for Summer Games, kicking off August 9. pic.twitter.com/0IO0BKZMuc

— Overwatch (@PlayOverwatch) August 4, 2018
For the new legendary skins, Blizzard has begun revealing one a day on Twitter, starting with the characters D.Va and Reinhardt. Keeping with the themes of sports and summer, the Waveracer skin gives D.Va a life-vest and her mech a jet ski makeover, while Reinhardt's Gridironhardt skin puts the hulking tank in a set of football-inspired armor.
Break enemy lines with Gridironhardt Reinhardt (Legendary)! 🏈

Join us in Busan for Summer Games, kicking off August 9. pic.twitter.com/DIHj9XmaBv

— Overwatch (@PlayOverwatch) August 4, 2018
SOURCE Blizzard