Overwatch Lunar New Year event returns next week for Year of the Pig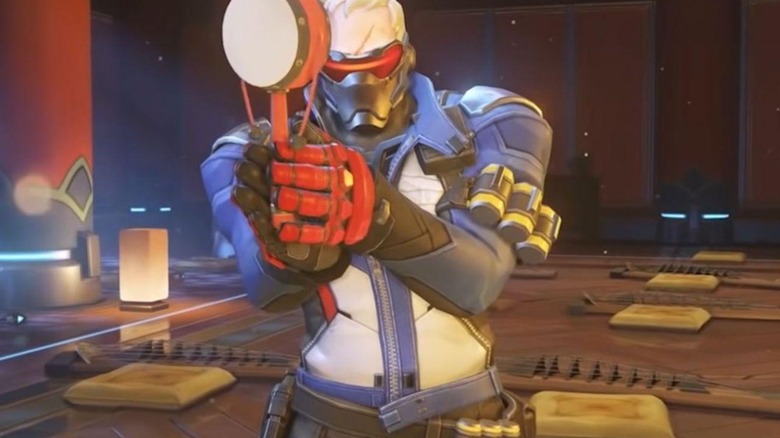 It's nearly that time of the year: Blizzard has announced that Overwatch's Lunar New Year event will be kicking off soon once again. This will be the event's third year running, and of course, this time around, we're celebrating the Year of the Pig. Details are still pretty slim, but Blizzard has revealed when the event will kick off, which is arugably the most important detail of the bunch.
Blizzard has announced that 2019's Lunar New Year event will kick off on January 24. Like most other Overwatch events, the Year of the Pig will run for around three weeks, wrapping up on February 18. Along with it will come new skins themed around the Year of the Pig, along with returning and – hopefully – new game modes.
Squeal with joy!
Overwatch Lunar New Year returns January 24. 🏮 🐷 pic.twitter.com/CLBXmBCrEX— Overwatch (@PlayOverwatch) January 17, 2019
Unfortunately, we don't know what those new skins are just yet. The only thing Blizzard has shared is a brief teaser trailer for the Year of the Pig that depicts Solider 76 using a pellet drum before revealing the dates for the event. That's all we're getting for now, so at best, we can only really speculate that Soldier 76 might be getting a new skin, which is a pretty shaky assumption in the first place.
We probably won't have to wait much longer before Blizzard reveals all about the Year of the Pig in Overwatch. Blizzard tends to detail these events in depth a few days before they start, so we should get at least a trailer at some point early next week.
Even without specifics, we know that The Year of the Pig will likely introduce a bunch of new cosmetic items, from skins and sprays to emotes and icons. We'll have more details for you when Blizzard shares them, but for now, head down to the comments section and tell who you'd like to see get a new skin once this event kicks off!