Overwatch Lunar New Year 2020 brings a load of new skins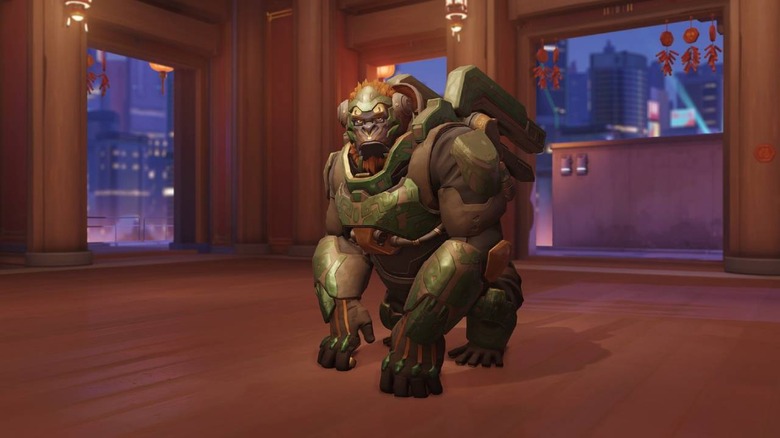 It's that time of the year again: Blizzard has launched the Overwatch Lunar New Year 2020 event, offering a large number of new skins that are unlockable by completing challenges. The game is celebrating the Year of the Rat with a new brawl mode called 'Capture the Flag Blitz,' which is a version of the regular Capture the Flag mode that moves the flags much closer to each other.
The Lunar New Year 2020 event went live on January 16 and will be available through February 6. During this time, players will get access to challenges that are split up into three weeks, the first offering up the Monk Doomfist skin, the second offering the Ancient Brozen Winston skin, and the third offering Paper Cutting Wrecking Ball skin.
Other unlockable rewards include a Jingang Doomfist player icon, which is given for winning three games, and the Focus Doomfist spray, which is given for winning 6 games. There are also icons and sprays for the other two skins rewarded during the second and third weeks, all for winning three, six, and nine games.
The event will also include Lunar Loot Boxes giving players new highlights, skins, emotes, sprays, voice lines, and more, according to Blizzard. Last year's Lunar New Year items are being offered for discounted credit prices. Other skins are available to unlock by completing challenges in Arcade, Quick Play, and Competitive Play.
Players can view a full gallery of all of the new Lunar New Year 2020 skins on the official Overwatch website here. Overwatch was released in 2016 and has remained a popular game in the years since; the second iteration of the title was recently released for the PlayStation 4, Xbox One, Nintendo Switch, and PC.