Overwatch 'Havana' map revealed: Play it on the PTR now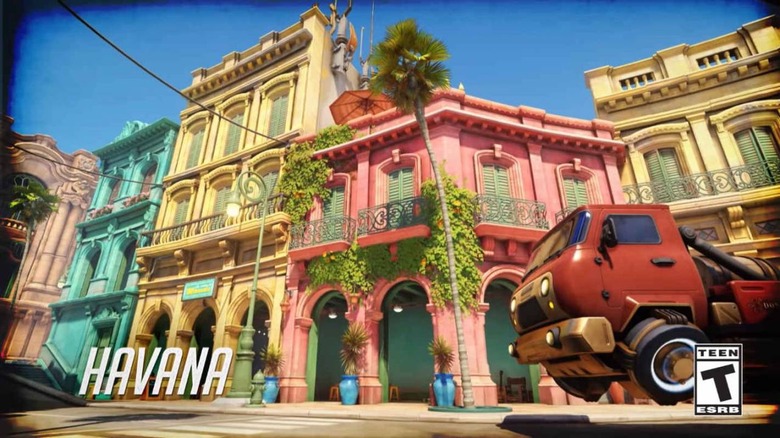 Overwatch players are getting access to another map, and it's called Havana. The game's beautiful rendition of Cuba's capital blends a mixture of classic architecture with modern technology, offering Overwatch players the style they're familiar with while keeping the game fresh. The new map is available to play on the Public Test Region (PTR) now.
The new Havana destination is an Escort map, one featuring a bright and sunny daytime setting filled with old cars and beautiful street art. Blizzard has released a trailer that gives players their first look at the map — the version that will soon be live in Overwatch, that is.
According to Blizzard, Overwatch players will be tasked with escorting the payload through Don Rumbotico's distillery, which is briefly shown in the video above. The payload must reach a castle situated near the beach, with the route to that point including twisting, narrow city streets.
Blizzard has published a piece of Havana lore on its Overwatch website, where players are given a glimpse into Don Rumbotico's history. It's unclear when the new Havana map will be added to the public game, but it is available in the Public Test Region now.
This alternative region is available in the Battle.net app, enabling players to essentially access the map beta test; as such, the PTR can only be played on PC. The PTR is available to up to 10,000 players at any time, and though it can be accessed by PC players in any region, the servers are only located in the Americas.