Overwatch gets new hero Ashe, leader of the Deadlock Gang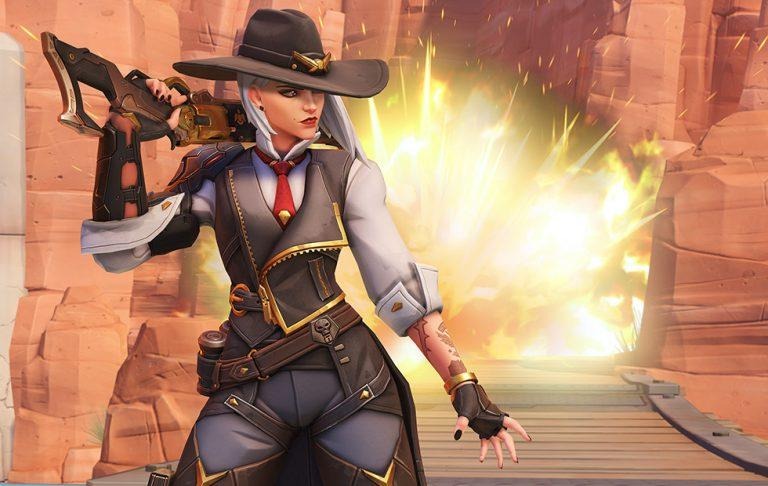 Blizzard has revealed its newest Overwatch hero, Ashe. This gunslinging leader of the Deadlock Gang features elements of classic Wild West style coupled with the modern tech you'd expect from an Overwatch hero. This is the game's 29th playable character, giving fans yet another option while keeping the game fresh.
Ashe was unveiled today during Blizzard's BlizzCon event in Anaheim, California, alongside big announcements concerning the game and other Blizzard properties. The character is presented as part of an animated short called "Reunion."
An explosive train robbery gives McCree the chance to settle some unfinished business with a few former associates.

Watch REUNION now! pic.twitter.com/n6NTRvvPMw

— Overwatch (@PlayOverwatch) November 2, 2018
Unfortunately, this was just an introduction and so some details, such as the character's release date, are still missing. The character's hero page is live on the Play Overwatch website now, though, detailing her story, ability, and difficulty (two stars). The character sports a semi-automatic rifle, dynamite, a coach gun for knocking back enemies, and a sidekick named B.O.B.
Ashe is 39 years old at the time of her arrival in the universe; she's described as "ambitious and calculating" by Blizzard, having been born into wealth to distracted parents. It was her surprise meeting with Jesse McCree that led to her committing a string of crimes with him, paving the way for her role as a thief and gang leader.
Blizzard explains:
No longer having to focus her energies on squabbles with the other gangs, Ashe is now writing her name across the American Southwest with a string of audacious heists and operations that has put her at top of the authorities' most-wanted lists and cemented her legacy as an outlaw legend.
SOURCE: Twitter