Overwatch for Nintendo Switch confirmed ahead of October 15 release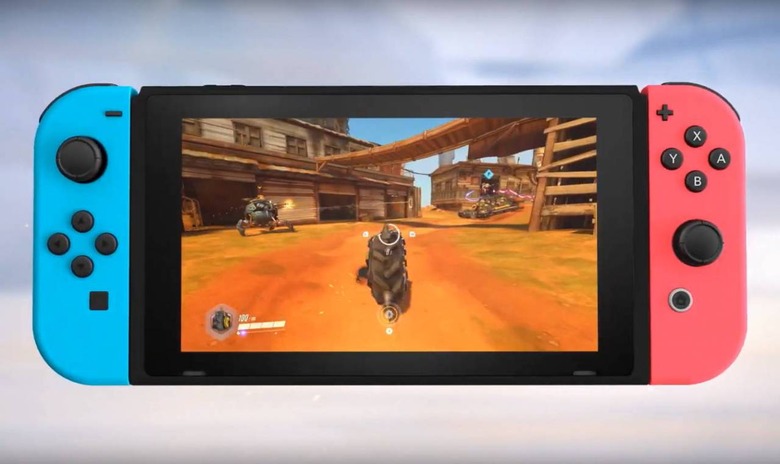 As expected, Nintendo has confirmed that hit Blizzard game Overwatch is coming to the Nintendo Switch console. The title was confirmed during the company's Nintendo Direct broadcast today, during which time the company also revealed plans to launch Luigi's Mansion 3 and other games.Overwatch on Nintendo Switch will be available starting on October 15, according to Nintendo, which revealed that players will be able to control game elements using the console's gyroscope in addition to the regular controllers. A demonstration is provided in Nintendo's announcement, which otherwise just features Blizzard's Overwatch trailer.
Overwatch on Switch will allow players to engage in 6x6 team-based combat using a variety of unique characters and futuristic gear. The game is also available on PlayStation 4, Xbox One, and PC; though it was released in May 2016, it has remained very popular in the years since and still receives regular updates.
Though Nintendo didn't specify in its Direct broadcast, the company has confirmed on its Nintendo of America account that Switch owners can pre-order the game from the Nintendo eShop starting today. The Overwatch: Legendary Edition costs $39.99 USD and includes three months of an individual Nintendo Switch Online membership.
According to the eShop, users will need around 12GB of free space on their Switch console to download the game. As well, the Nintendo Switch Online membership will be required to play the game online. Users who purchase the game on Switch before December 31 will receive a Golden Loot Box with a minimum guarantee of one Legendary item.