Overwatch 2 release details seemingly leaked by PlayStation Brazil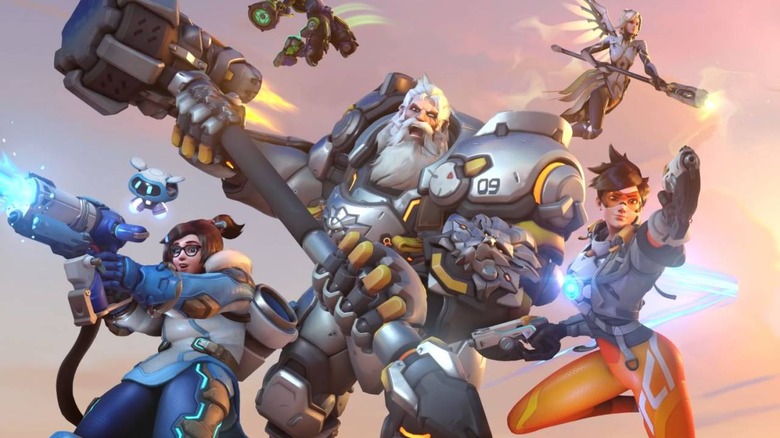 One of the biggest announcements of BlizzCon 2019 was that of Overwatch 2. Blizzard didn't give us a reveal date for Overwatch 2, and unlike some other companies, Blizzard games can sometimes take years in between reveal and launch. In short: While many might hope that Overwatch 2 is coming out at some point in 2020, it could very well be a longer wait.
The good news for Overwatch fans is that a new leak suggests it could be here within 2020. The official PlayStation Brazil account published a tweet that mentioned a 2020 release for Overwatch 2 this week, but it wasn't long before that tweet was deleted. Thankfully, the folks at Voxel were able to grab a screenshot of the tweet before it disappeared, which you can see below.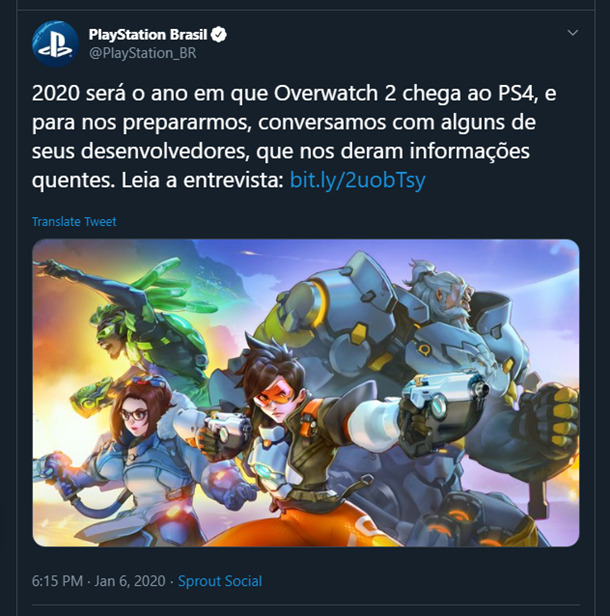 Obviously, that isn't hard confirmation from Blizzard, but the fact that an official PlayStation social media account is sharing a 2020 release window for Overwatch 2 is certainly intriguing, to say the least. When Blizzard does decide on a release date, platform holders like Sony and Microsoft will know about it before the rest of us, so it's entirely possible that PlayStation Brazil has privileged information that isn't public yet.
That the tweet was deleted will add even more fuel to the fire in this case, because it suggests that PlayStation Brazil posted information it shouldn't have. Whether the 2020 date is real or not, Blizzard isn't likely to comment on it anytime soon.
We may not even get a release date for Overwatch 2 until BlizzCon 2020, which would be a shame but not entirely surprising given Blizzard insistence on taking its time in developing new titles. We'll keep an eye out for more details, but those of you hoping for Overwatch 2 in 2020 might want to keep your fingers crossed after seeing this tweet.