Overlord 3D printer can make multi-color items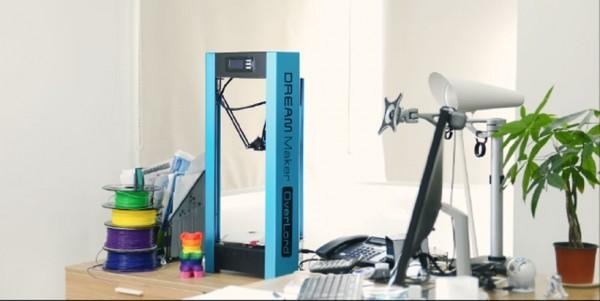 There are plenty of 3D printers on the market today and only a few of them are capable of printing items in multiple colors and those tend to be very expensive. A new 3D printer has debuted that aims to make it easy for the 3D printing masses to make items that have multiple colors. The 3D printer is called the Overlord.
Overlord is designed to print items using only an iPad, no computer is needed to operate the printer. An app running on the tablet allows you to browse models, zoom in, and put the model into the print queue. Users are able to print objects in multiple colors without needing to re-render 3D code or edit the code.
Colors can be switched anytime during the print to make the object as colorful as you wish. Overlord has a five-minute setup time with an auto-leveling and auto-calibration system. The 3D printer can produce items 170mm wide and 260mm tall, which is 30% taller than normal 3D printers can accommodate.
Overlord prints at a layer resolution of 100 microns and has a heated plate to allow users to print using PLA and ABS material. The Overlord printer is on Kickstarter seeking £10,000 and has raised over £50,000 so far. A pledge of £299 or more will get you an Overlord with shipping estimated for March 2015.
SOURCE: Kickstarter