Over 50 million served in North America for Playstation 2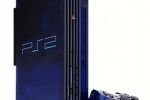 Even after the release of Sony's Blu-Ray-packing Playstation 3, the older Playstation 2 is still selling – in fact, it just hit a major milestone.  The PS2 officially hit the 50 million mark recently, eight years after it was unleashed on our living rooms.
The Playstation 2's resiliance is due in large part to the amount of software support the system still receives, as well as the system's lower price – it's currently available for $129 in most stores.  This allows people who are interested in gaming to own a supported console without having to dish out $200+ for a next-generation system.
According to SCEA's John Koller, director of marketing, the Playstation 2 will continue to be supported for some time to come.  That's good news for those who are only interested in casual gaming at an affordable price.  Here's to another 50 million, Sony.
[via Kotaku]