OUYA retail sales begin (and immediately sells out)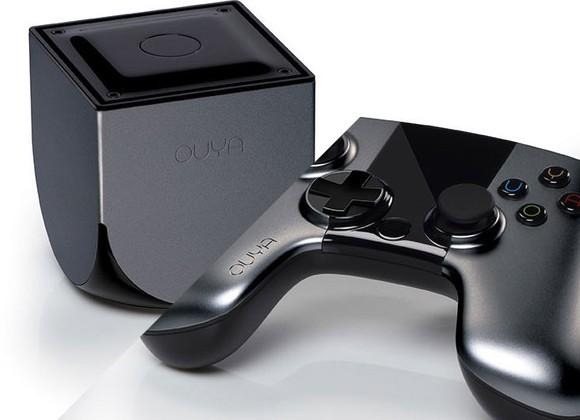 We may receive a commission on purchases made from links.
Android games console and Kickstarter success OUYA has begun its assault on stores, with sales kicking off in the UK and already seeing stock shortages. The open-source console, which raised more than $8.5m last year on the crowdfunding site, showed up on Amazon US and on Amazon UK earlier today and is already listed as "temporarily out of stock" as demand outstrips supply.
The OUYA controller, which connects via Bluetooth and features both traditional gaming controls and a touchpad for navigating around the customized Android OS of the console, is also out of stock at Amazon. UK retailer GAME is expected to have supplies of OUYA today, though there's no stock indication on its webstore.
Best Buy, meanwhile, suggests online orders will ship in one working day, though GameStop has no online stock. Target is only selling online, though there's no indication of current stock levels.
OUYA's path to market hasn't been a simple one. The start-up was initially near-overwhelmed by interest in the console, which far exceeded what had been the predicted demand. That was followed by a very public development process, as the OUYA team attempted to wrestle the supply-chain into order while also managing backer expectations and engaging with game developers.
Even now, on the day that in-store sales are starting in the US, Canada, and the UK, some of the original Kickstarter backers are still waiting on their own units. In an email update sent this week, OUYA blames issues in shipment and fulfillment for the delay.
"When you receive a tracking number, you expect it to work immediately, but sometimes these tracking numbers don't do that" head of operations Ken Stephens wrote. "The reason for this is that when the product leaves Hong Kong, the tracking process does not initiate until it arrives for the first scan at your country's local depot. As a result, you could have a period of up to 10 days within which the product appears in limbo. This, we all agree, is very frustrating."
According to Stephens, the "vast majority" of those still waiting are international backers.