OUYA has improved its native controller, but the packaging doesn't show it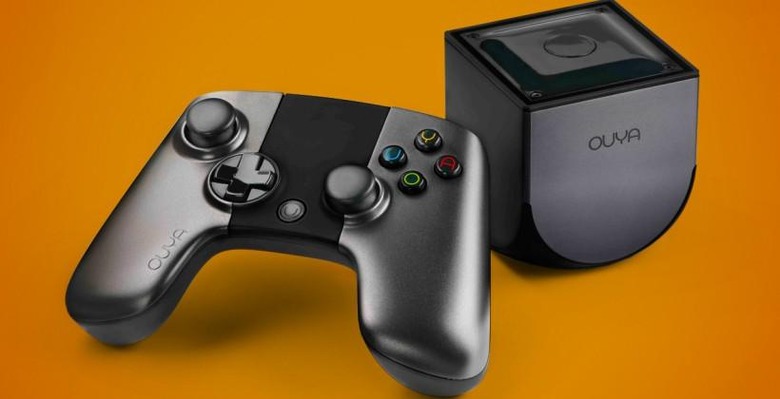 The iterative, annualized OUYA video game console has fixed the longstanding latency problem with its native controller and made a few subtle but important physical changes to it, reports Polygon. The controller, which was released with OUYA 1.0 in April, had been slow to respond and didn't feel quite right, as reported by the new system's fans. The change was slipped into current OUYA system shipments quietly and without indication on the on-board marketing.
The quietness of the update might irk some. After all, how can purchasers know if they're getting the old controller or the new, much better one? But in an admirably honest response to that concern, Ouya founder Julie Uhrman said: "Every company does it, it's just that no one talks about it."
The most important change was the latency fix via a software patch. Uhrman stated that this patch was top priority for the company in revamping the controller. This is in line with OUYA's long-term business model of becoming a software- and game-selection-centric company, phasing out the physical system within five years or so. The system is already intentionally compatible with Xbox and PlayStation controllers.
The physical changes include more highly textured thumbsticks for surer control, tweaked action buttons to protect against sticking, and tighter triggers. OUYA is no longer manufacturing the old controllers, so newly purchased systems are all likely to include the new controllers. But even if you end up with the old controller models in a newly purchased OUYA system, or if you have any other issue with the controllers, Uhrman said OUYA will work with you and replace them as necessary.
OUYA 2.0 won't be released until deep into next year. More changes to the controller, the console, the internal hardware, and of course the software and game selection will most definitely occur between now and then.
SOURCE: Polygon