Outlook desktop app is finally getting a long overdue facelift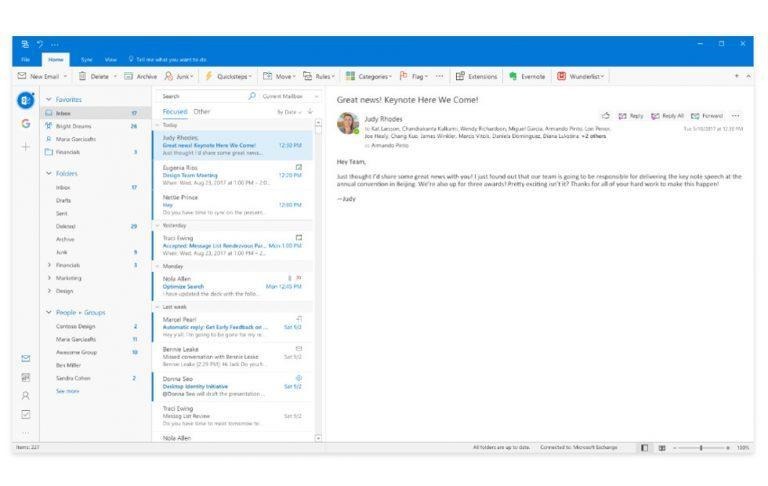 Outlook, at least until recently, has been hailed as the pinnacle of Personal Information Management (PIM) software. It has, however, never really been user friendly in its interface and appearance. And even when Microsoft gave its Office suite a visual overhaul, Outlook remained inconsistent between platforms and versions. But with Microsoft trying to push its new Fluent Design language, that is slowly changing. Outlook fans will soon be treated to a whole new desktop app that won't look out of place beside other updated Microsoft Office software, whether on Windows, Mac, and even the Web.
Part of Microsoft's strategy of pushing its presence everywhere is to make its software available on as many platforms as possible. That, however, resulted in an inconsistent look and interface. Even between Microsoft's own Office software and especially compared to the UWP Outlook Mail and Calendar, the desktop Outlook not only looks out of place but also overly complicated.
Coming soon, with no date still attached, Outlook desktop on Windows will feature that ribbon interface that everyone used to love to hate. That UI is, thankfully, customizable and can be collapsed to be out of sight when not needed or desired. Microsoft is also promising a better onboarding process for new users to help them set up multiple accounts easier.
Outlook for the Mac is also changing, though not completely to be identical with the Windows version. Instead, Microsoft is aiming for a look that will feel more like an authentic Mac application, perhaps mimicking its iOS counterparts more. That said, it will still use its own design principles and brand of "clean".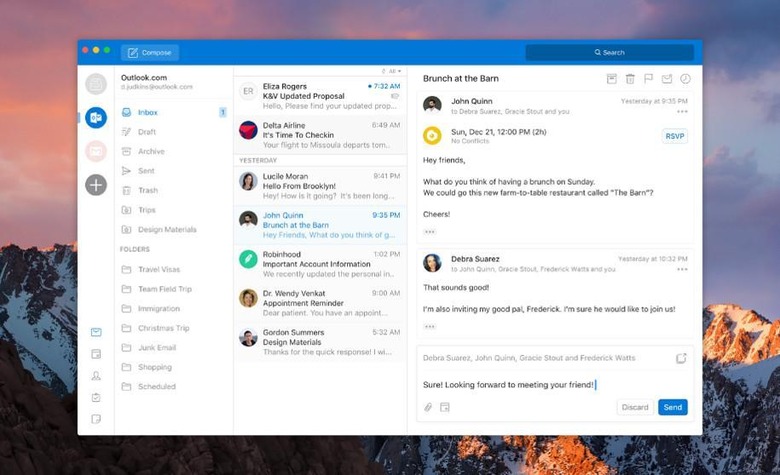 Outlook still has a lot of users but has grown increasingly stale and ancient in an age of mobile, Gmail, and a plethora of third-party email clients and calendar apps. Microsoft is reclaiming lost time, not to mention lost users, by quickly pushing Outlook forward into the future. How quickly? That has yet to be revealed.
VIA: MSPoweruser