Outlook.com adds Save to OneDrive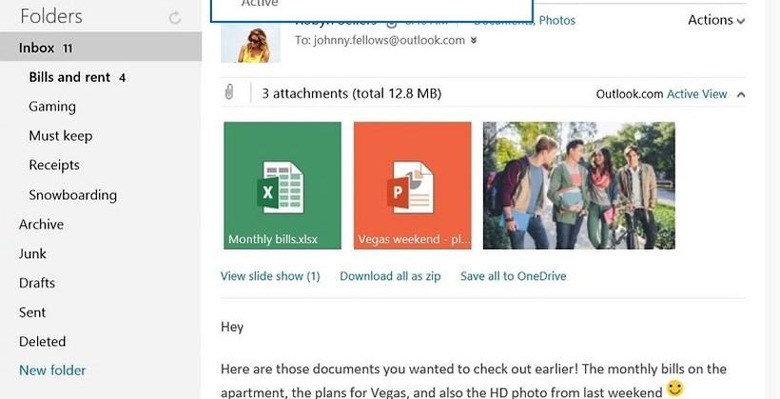 Users of Outlook.com for emails have a new feature that they will appreciate that promises to make saving those attachments you receive much easier. The new feature is called Save to OneDrive and it makes saving attachments to your OneDrive account a single click proposition. The new feature is rolling out to customers worldwide this week.
The rollout started January 14 and those who don't have the feature yet need to check back over the coming week says Microsoft. With the new feature in place when you receive an attachment or group of attachments, they can be saved to OneDrive in a click and saved in a single folder.
The attachments automatically go to a folder in your OneDrive account called Email attachments. That puts all the attachments you save in one place to make them easier to find. Attachments saved in the email folder will be accessible on any device you can access your OneDrive account from.
If an email has multiple attachments and you only want to save one of them, that option is available using a drop down menu on the attachments when you click. Multiple attachments saved at the same time will be saved as a zip file.
SOURCE: Office.com