Outlook apps for iOS, Android will begin merging with Sunrise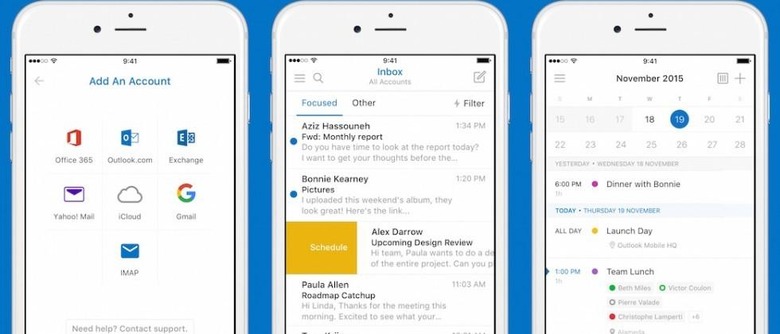 2015 was a busy year for Microsoft when it came to mobile app acquisitions: they bought the email app Accompli, turning it into their revamped version of Outlook, and they also purchased Sunrise, the popular calendar alternative. Finally the two are being merged together for both iOS and Android, Microsoft has now revealed. The change won't happen all at once, instead taking place over the coming months, but the first update to the Outlook app has been released with several calendar navigation cues from Sunrise.
Outlook users on iOS will find an update available today that introduces a calendar view very reminiscent of Sunrise, complete with design adjustments and more information on event details. Microsoft says an updated Android version of Outlook will see release in November, including Material Design aesthetics.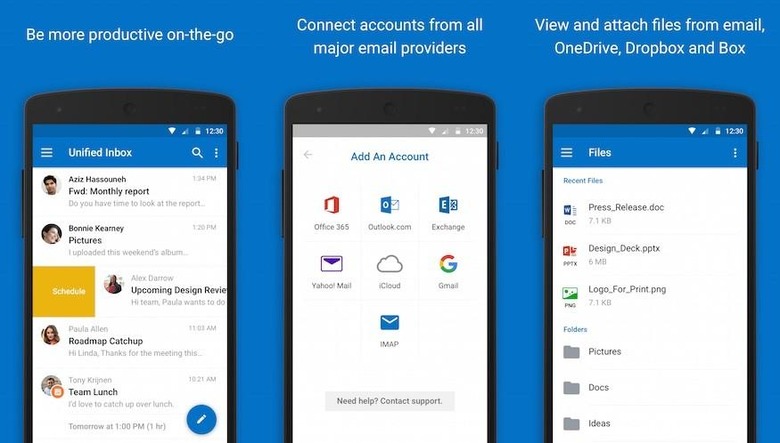 Microsoft explains in a blog post they plan to "bring all of the best features from Sunrise to Outlook for iOS and Android," and that eventually the stand-alone Sunrise app will be discontinued. While this means those who just use Sunrise and not Outlook will lose their preferred calendar app, Microsoft says they will give users plenty of notice ahead of time.
The post also mentions that the Accompli and Sunrise teams have been brought together under the Outlook Mobile team, and are working together on bringing features together in one app. Among the features to come in future updates are better event creation and deeper integration with other apps.
It seems clear that Microsoft is trying achieve the same with the mobile Outlook apps that it did with the latest desktop versions: incorporate email, calendar, and contacts into one location.
SOURCE Microsoft