Outlast gets a surprise launch on Nintendo Switch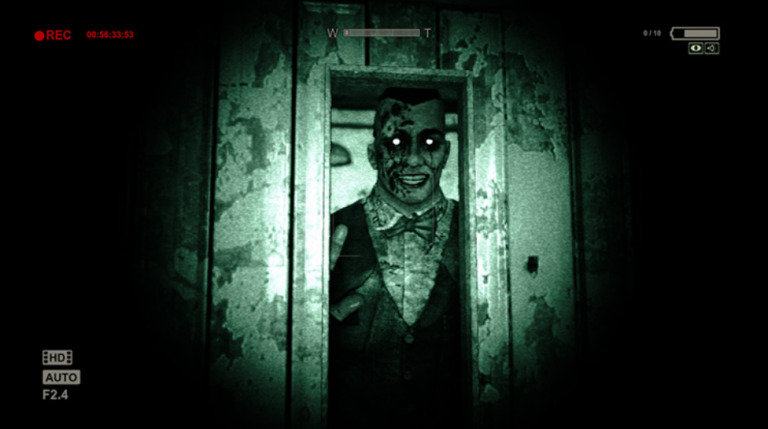 It isn't that often a game release on the Switch takes us by surprise, as Nintendo has made a habit out of announcing all of the incoming eShop games each week. Today, however, famed horror game Outlast has appeared on the Switch eShop, which serves as something of a shock because the Switch port was never formally given a release date. If you've been looking forward to some portable jump scares, then, today is the day.
Of course, we already knew that this port was in the works. Developer Red Barrels announced as much last year, noting that it would arrive sometime in the first quarter of 2018. That was the last time we heard talk of its release date, so its appearance today is somewhat out of left field.
Still, we doubt many horror fans will complain, as Outlast became quite the popular horror title upon its initial release back in 2013. The version launching on the eShop today is Outlast: Bundle of Terror, which packages the base game and a DLC campaign called Whisleblower. That bundle comes with a price tag of $24.99, which is a better price than some other Switch ports we've seen recently (looking at you, Skyrim).
The Outlast train doesn't stop here, though. Switch owners will also be treated to a port of Outlast 2 at some point in the near future, which means that the entire series will soon be available on Nintendo's latest console. We don't have a solid release date for Outlast 2 yet, but Red Barrels has said that it will also be out sometime in the first quarter of this year.
Perhaps the release of Outlast: Bundle of Terror is a good sign for the impending release of Outlast 2? When we'll see it is ultimately anyone's guess at this point, but it certainly seems like we're closing in on launch. We'll keep an ear to the ground for more, but in the meantime, checkout the original on Switch if you have the stomach for it.