Outer Space Vodka has been filtered through meteorites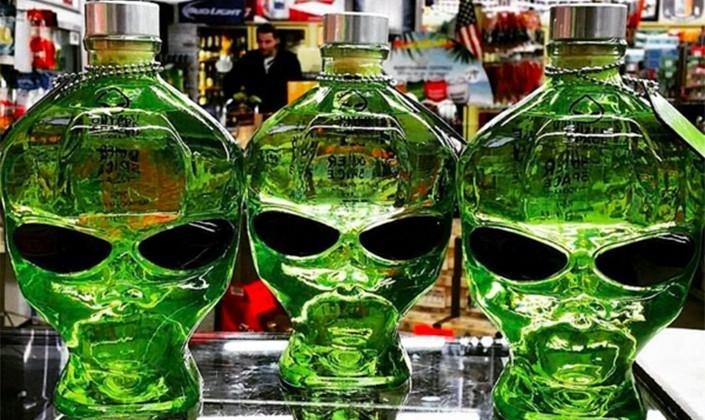 Forget whiskey made in space. A new adult beverage called "Outer Space Vodka" is vodka that has been filtered through actual meteorites (five times) and then bottled in a glass alien head. The vodka itself hails from Iowa, and is made from good ol' Iowan corn, according to its maker. It's not the vodka's source that is the notable point, though, it's the meteorites through which it has been filtered.
Outer Space Vodka just launched this past September, making it a relatively new option in the niche alcohol market. It is being offered in bottles that range from 50ml to 750ml in size. So far the vodka is being sold in stores in 20 states (most of them seem to be in the southern US), but its maker says it is planning to expand into another 10 states by the end of 2015.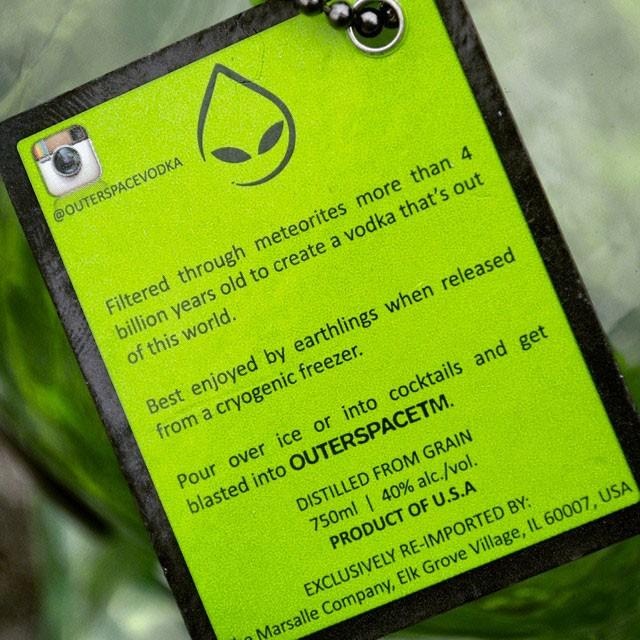 The price depends on bottle size — the 50ml option will only run you $5.99 USD, while the 750ml bottle is a heftier 29.99 USD. Alcohol in some way hailing from or involving space has become a growing trend, and in recent months, two distilleries have announced plans to produce whisky in space.
Around this time last year, Scottish distillery Ardbeg announced its space-based whisky plans, which involved aging whisky on the International Space Station. More recently, Japanese company Suntory announced similar plans, likewise sending up whisky to the ISS. Check out the timeline below for more details!
SOURCE: Gizmodo