Our Samsung Galaxy S9 potential buyer's guide: Pros and Cons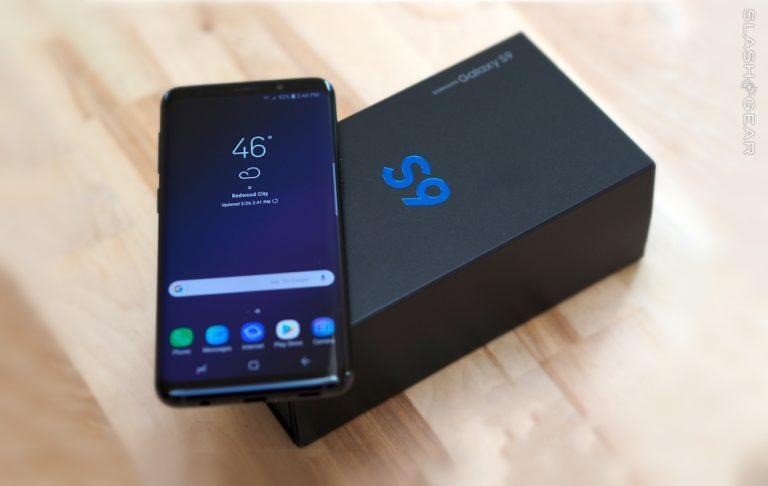 Today is Samsung Galaxy S9 Review day across the tech blogosphere, and we're aiming to make it as simple or deeply involved as users wish for the process to be. As such, the following is a quick once-over of our pros and cons for the smartphone – and its closest brethren, the Samsung Galaxy S9 Plus. This list should give you a basic idea of what it'll be like owning the newest in new Samsung smartphones on the market today.
Pro 1: Excellent design gets even better
The design of the Galaxy S9 is familiar. So familiar that one would be forgiven for mistaking this device for its predecessor, the Galaxy S8. Little changes make major differences, like moving the fingerprint sensor to below the backside camera, rather than alongside it.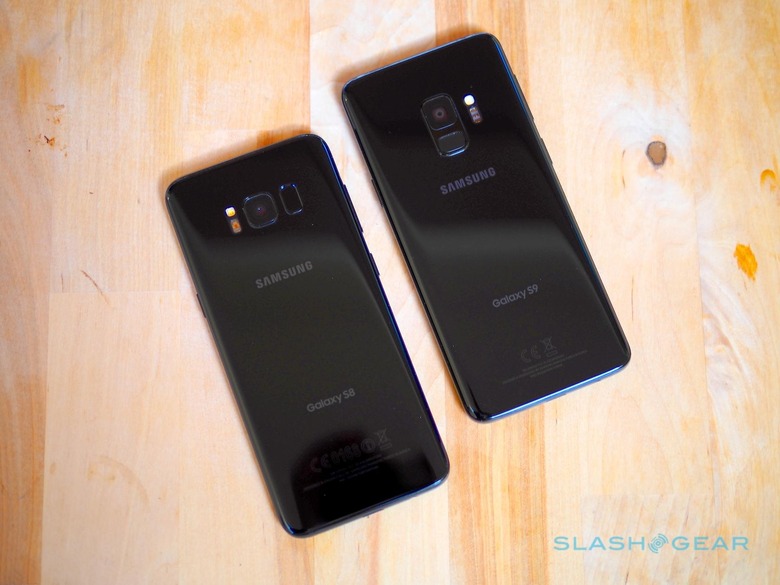 This device continues to roll with Samsung's unique top-tier curved displays cascading over both the left and the right of the device. The screen covers a tiny bit more of the device's front face due to the phone becoming shorter and wider than its predecessor, and everything that worked in the design before remains here in the new model.
Pro 2: Screen, Performance, and Battery all Solid
The screen on this device, on both the S9 and S9+, are the best we've ever seen on a smartphone. To the average person with almost any smartphone released in the past several years, this device's display is mind-blowing. Or at least it should be – you'll need to see it yourself to be sure.
Performance is as well as can be expected from the newest processors on the market. That's not been different for the past half decade: Samsung is one of several companies that puts Qualcomm (or their own Samsung Exynos) processors in their devices, and that means they're running the fastest and most powerful setups available.
This device has also been optimized for battery life. As such, even though it has an extra bright, colorful, sharp display, its battery life is nothing to scoff at. The battery life is "roughly on-par with its predecessor," according to our own review by Chris Davies.
Pro 3: Camera capable of impressive low-light performance
As you'll see in our full review, the Samsung Galaxy S9 is ready to roll in the near-dark. Like its predecessors, Samsung's Galaxy S9 works with image sensors that allow for the most impressive camera footwork on the market today. We're at a point at which only the keenest eyes will be able to tell the difference, but the Galaxy S9 even seems to be on equal foot with – or surpasses – the Google Pixel 2 for camera performance.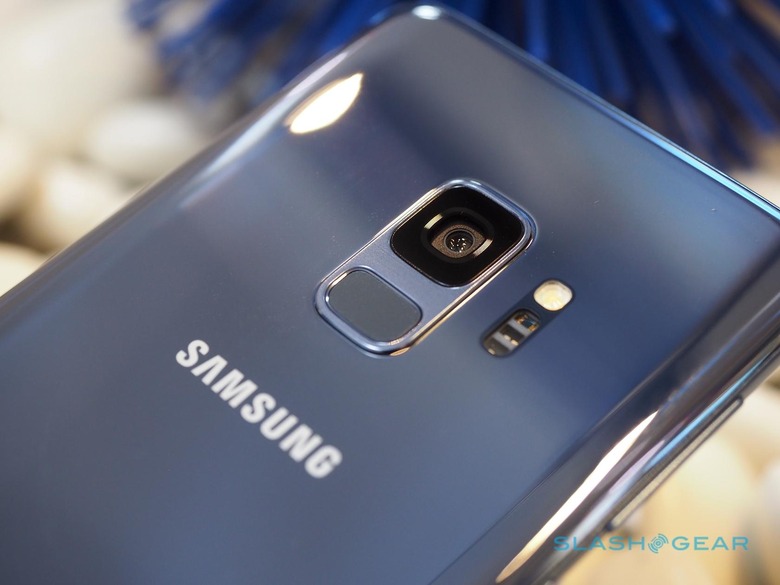 Pro 4: Price is Competitive
The pricing for the Galaxy S9 is $720 and the Galaxy S9+ is $840. Those are quite similar to the starting prices of the Galaxy S8 and Galaxy S8 Plus – and that's a good thing. If your final deciding point between the iPhone X, Pixel 2 XL, and these phones are price, Samsung just made your decision for you.
Pro 5: Two versions, multiple colors
There's a Samsung Galaxy S9 and a Samsung Galaxy S9 Plus (or S9+ if you prefer.) These devices are exceedingly similar to one another. The Plus has a larger display and a set of two camera lenses at its back instead of a single one that's able to switch between two apertures. Both devices are available in Midnight Black, Lilac Purple, Coral Blue and Titanium Gray, and they all look pretty slick.
Con 1: Bixby still feels gimmicky
Samsung hasn't caught a substantial foothold in the smart things industry with their smart assistant Bixby, but they've retained the Bixby-centric button on the side of the Galaxy S9. This is a bummer for those that are not all about that Bixby. The feature remains entertaining to use, at least, if not mildly helpful.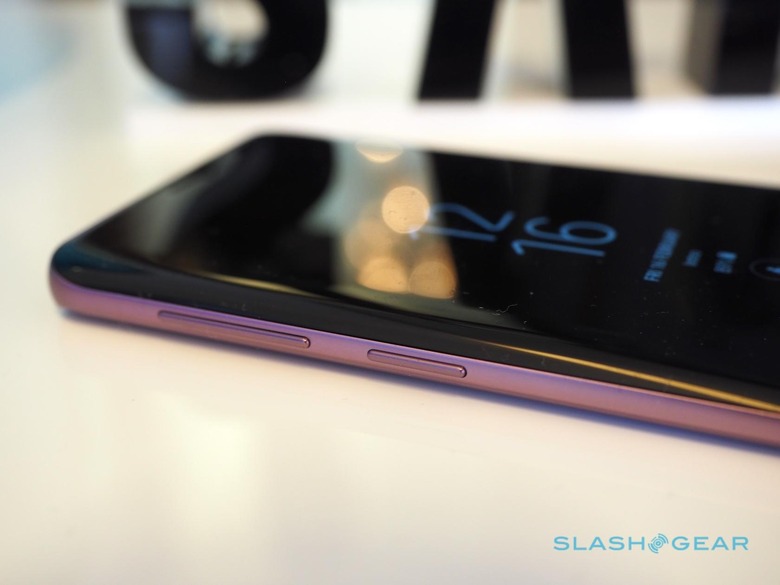 Con 2: Super Slow-mo is 720p only and needs bright lighting
If you're never, ever going to be filming video with your smartphone, this might sound like we're picking nits. But the super slow-mo feature on the camera Samsung's employed only works in 720p. That'd still be impressive if it weren't for the fact that it also requires extremely bright lighting to make any sort of usable product.
Con 3: Intelligent Scan trades security for convenience
Samsung's Intelligent Scan combines iris scanning and face recognition – two features this smartphone line worked with in previous models. Here Samsung's phone detects the lighting during the scan and picks "the optimal mode of authentication." This system is good, but it's not as secure as the fingerprint sensor.
The Galaxy S9 does not allow Intelligent Scan to be used in conjunction with Samsung Pay. If Samsung doesn't trust its own system that much, neither do I.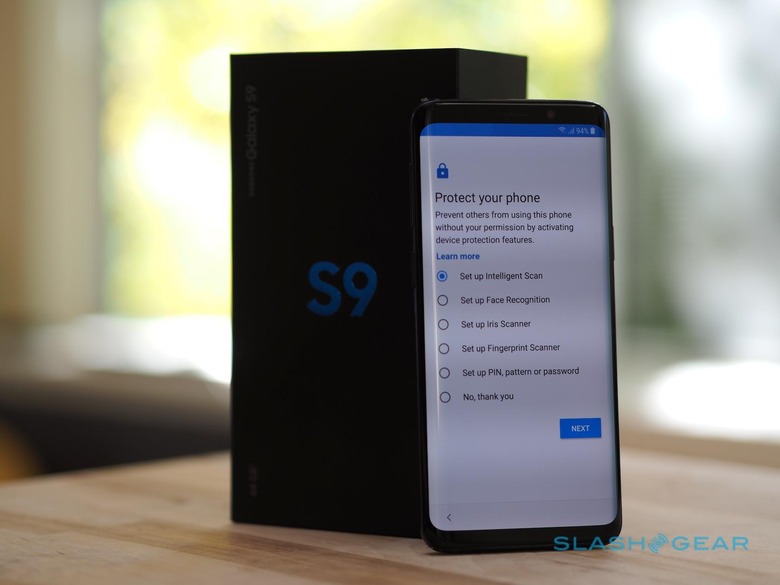 Con 4: It's not a Galaxy Note
Without an S Pen, it's just not the same. The device has a slightly nicer display than the Galaxy Note 8, but not by an extraordinary amount. By the time the Galaxy Note 9 is revealed, you'll wish you waited. On the other hand, if you've never used a Galaxy Note – by all means, go for the S9 right this minute, you maniac!
If you've not done so already, have a peek at our full Samsung Galaxy S9 Review. It's very long and super beautiful. It'll change your life.