OtterBox Latch for iPad debuts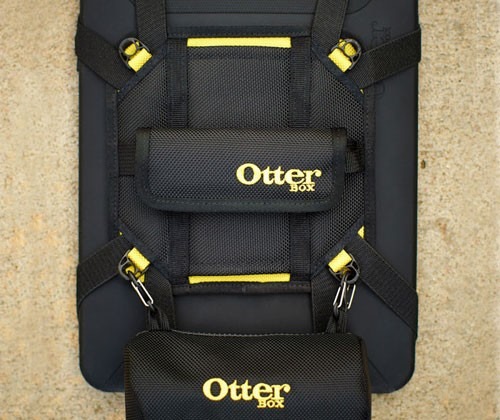 If you want a really protective case for your iPad, OtterBox has you covered. The company makes some of the most protective cases out there for iPads with the Defender series and Commuter series cases. OtterBox has announced that it has a new accessory for these cases that makes the iPad easier to grip called the Latch.
The Latch is a strap system that is designed to wrap around the corners of the iPad when it is inside either the Defender or the Commuter cases. You can also use the Latch without a case on the iPad to make the tablet alone easier to grip. The Latch has a padded handgrip that is adjustable to fit the hand of the user.
It also ships with an additional elastic strap with Velcro attachment and an adjustable lanyard. The Latch includes a screen cover and an s-biner utility clip as well. When used together these accessories allow you to attach the iPad to the headrest of a car seat and lots more. You can also connect the tablet to your leg as well. The Latch is available right now for $49.95.