OtterBox iPad Pro cases should settle your bend fears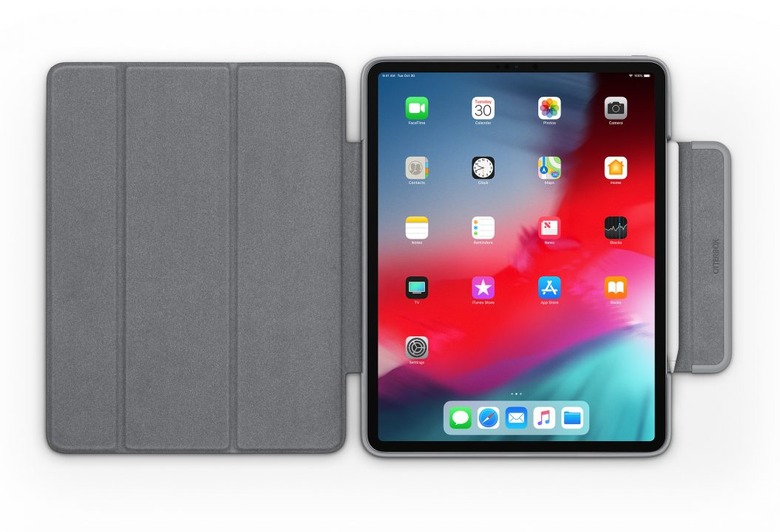 If recent bend tests have you eyeing your new iPad Pro with concern as to how you'll keep it safe in your bag, OtterBox may have the answer. The protective case company has revealed its newest models for the iPad Pro 11-inch and iPad Pro 12.9-inch 3rd Gen, and as you'd expect they're all about saving your tablet from scratches, scuffs, and inadvertent bends.
They're part of OtterBox's Symmetry Series 360 range, which means they strike a balance between durability and portability without too much bulk. The folio design allows the front to be opened without removing the whole tablet from the case. It can also be folded back into a stand, much like Apple's own folio offers.
The case itself is clear, allowing the Space Gray or Silver of your iPad Pro to show through. The bumper, meanwhile, is available in black or grey. Even when closed, the speaker holes and the USB-C connector are open.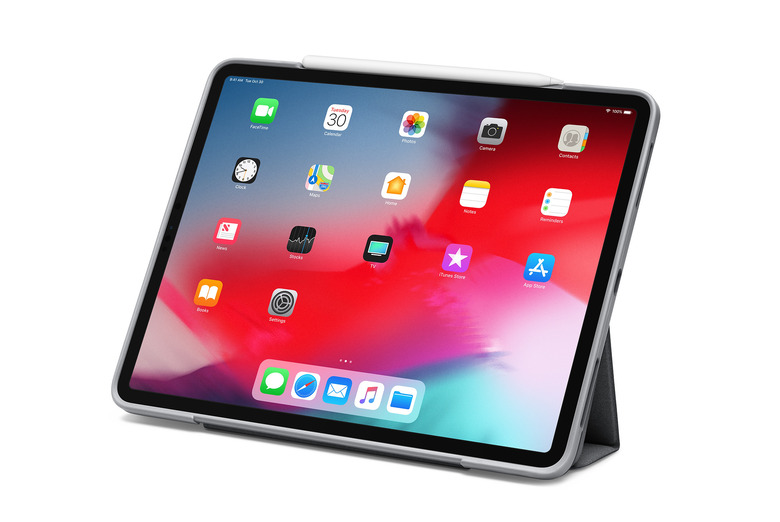 Magnets in the folio wake the iPad Pro when you open the cover, and then put it back to sleep when it's closed. Of course it also leaves the TrueDepth camera open too, so that you can use Face ID to unlock the tablet. It's also designed to stay out of the way of gesture-based navigation, which the iPad Pro adopted from the iPhone XS this year.
As for just how rugged it leaves the tablet, the focus is more on everyday bumps than surviving a construction site or something more arduous. Think scratches, shock, and the occasional drop. The Symmetry Series 360 cases aren't waterproof, either, OtterBox points out.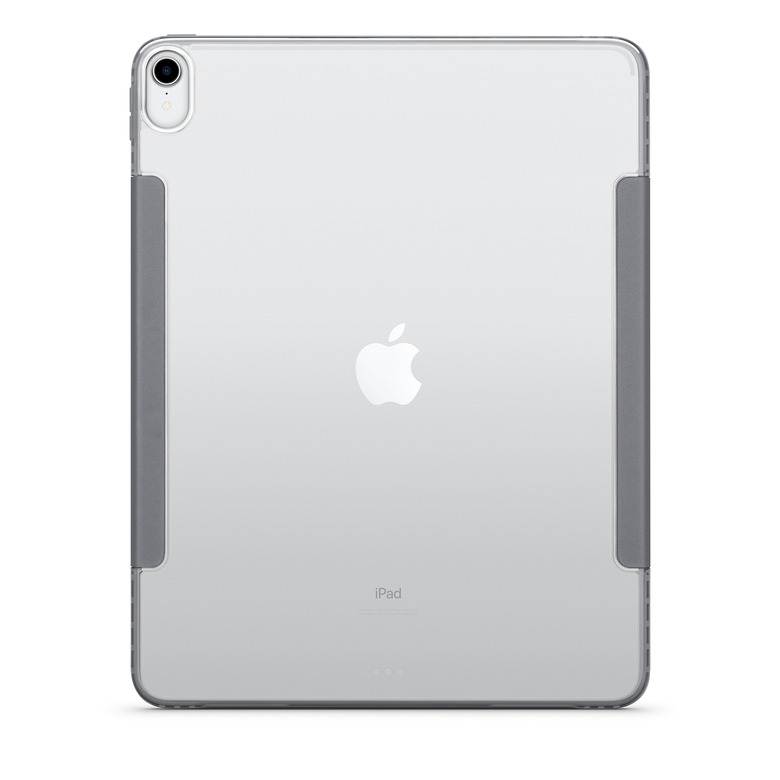 The upside to that is a reasonable addition in bulk. The case is 0.6-inches thick when closed, and adds 10.4 ounces to the weight of the iPad. Cleverly, OtterBox has designed the clasp in such a way that it can accommodate either the iPad Pro on its own, or with the new Apple Pencil clinging magnetically to its side.
The OtterBox Symmetry Series 360 case for the iPad Pro 11 is priced at $79.95, while the Symmetry Series 360 case for the iPad Pro 12.9 3rd Gen is $89.95. At first they'll be Apple Store exclusives, though OtterBox says that eventually they'll be available from the company direct too.