OtterBox Commuter case debuts for HTC Evo and Droid Incredible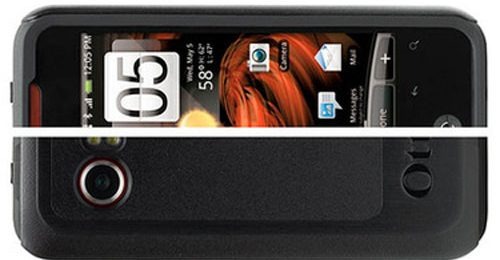 When it comes to protecting your beloved smartphone some of the most protective cases available come from OtterBox. OtterBox has announced a new case for the HTC Evo and the HTC Droid Incredible. Users of these smartphones can now get the OtterBox Commuter case for their phones.
The Commuter for the Evo sells for $34.95 and presumably, the case for the Droid Incredible will be the same price. The Droid Incredible case is out of stock at the time of writing. Both cases have the same features since they are from the same case series.
The cases allow access to all the buttons and controls on the phones without and interference. They have silicone plugs for the ports to keep out dust and have a self-adhering screen protector to prevent scratches to the screen of the phones. This is not the case to protect against water.