OS X Yosemite "S" Incoming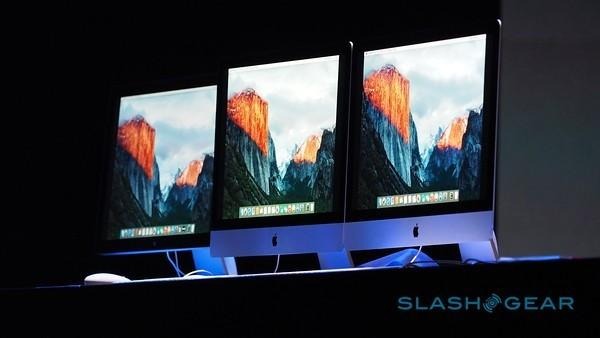 This morning at WWDC 2015 it's been tipped that Apple will not give their desktop operating system a full upgrade to a new version. Instead, they'll move forward with a sort of iPhone "S" upgrade schedule, bringing on a boost to the version they've released the year before. As such – and as you see on the displays on the iMacs you see here – Yosemite will continue. Feature updates will mostly focus on stability, and the operating system will become more reliable than ever before.
While we're not 100% certain on the name, chances are we're sticking with a Yosemite-based nomenclature. Not that it matters all that much. What matters is what's inside.
Onstage this morning at WWDC 2015, Apple's OS X desktop operating system OS X Yosemite appears on the monitors of these iMacs (as seen above) with an image of the mountain peak El Capitan.
This is inside Yosemite.
Snowy peaks – perhaps that's good enough for S?
OS X Yosemite Snow?
Sure, why not?
Have a peek at the timeline below for more clues about what's to come from WWDC 2015 as we begin sooner than later! Stick around our Apple Hub this week as well!