OS X Yosemite downloads beat Mavericks on day one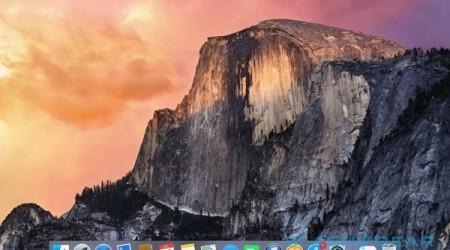 Remember how cool Mavericks was for OS X users? Early numbers show Yosemite is even more sought after, as the desktop operating system for Mac saw a 67% increase in downloads versus Mavericks. Via Business Insider, we find that OS X Yosemite has a 2% download rate the first day it was out, compared to a 1.2% download on day one for Mavericks. Like Mavericks, Yosemite is a free download. Previous iterations of OS X, like Mountain Lion, cost users $19.99.
The information comes from AddThis, which has various tools for sharing content across the web. their numbers are in no way conclusive, but are likely a good view into the update process Yosemite is realizing.
Like iOS 7, OS X Yosemite offers a big visual punch in the gut, scraping away harsh schemes for gentler colors and opaque window panes. The Notification center is also much more useful, and the entire OS feels a bit more "mobile".
It also works better with iOS. Services like handoff and continuity aim to make your mobile-to-desktop experience seamless.
Yosemite's visual and working relationship with mobile, as well as the apparent download rate, might signal we just plain prefer mobile over desktop, no matter how much we fret over the difference in the two. Now that less of a line exists, maybe the download numbers will also become one someday.
Source: AddThis