OS X Yosemite 10.10.2 update fixes bugs, has archived cloud storage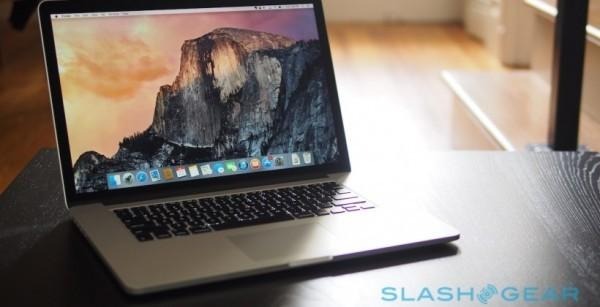 Now that iOS 8.1.3 is out, Apple also pushed an update for OS X Yosemite. Now at 10.10.2, Apple's desktop update brings with it some bug fixes we're happy to find. The update isn't massive, but fixes a series of things users have been wanting Apple to fix for some time, now. Apple has addressed a WiFi bug that caused disconnections, and resolved a few issues with Safari; most notably one that caused webpages to load slowly. There is also an interesting new feature for iCloud Drive.
Here's the changelog, as described via the Mac App Store:
- Resolves an issue that might cause Wi-Fi to disconnect

- Resolves an issue that might cause web pages to load slowly

- Fixes an issue that could cause Spotlight to load remote email content when this preference is disabled in Mail

- Improves audio and video sync when using Bluetooth headphones

- Adds the ability to browse iCloud Drive in Time Machine

- Improves VoiceOver speech performance

- Resolves an issue that could cause VoiceOver to echo characters when entering text on a web page

- Addresses an issue that could cause the input method to switch languages unexpectedly

- Improves stability and security in Safari
WiFi issues have been present since OS X Yosemite came onto the scene, where users were reporting random disconnections and troubles finding WiFi (even home networks). We'd previously reported on Spotlight's issues with loading email content, so we're happy Apple fixed that as well.
The bridge for iCloud Drive and Time Machine is an interesting one. We've given it a try, and it works just like Time Machine does for the desktop proper. Archived cloud storage; a neat concept we'll have to toy with a bit more. It will likely come in handy for auto-backup scenarios, though.
The update is available now via the Mac App Store, and takes about 10 minutes to complete.