OS X to become platform promiscuous?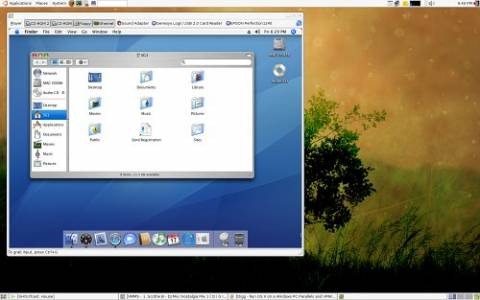 CNN Money are reporting that Parallels and VMware, the big names in virtualisation software that allows, for instance, OS X to run Windows concurrently on your MacBook, are both boasting of their ability to install OS X on non-Apple Intel-based hardware.  If that's too complicated a sentence for you, allow me to boil it down: OS X on your Dell, people!
Okay, so there have been plenty of case studies about people who – with some judicious tweaking – have got the Apple OS running on their Windows or Linux machines, but what sets the two virtualisation specialists apart is the element of simplicity they'd bring to the process.  No complicated file editing, oh no; just slot the OS X disc in and hit install, to have all of that lauded GUI goodness served up on your $300 Dell special.  I can't see Steve Jobs being too happy about it, frankly.
CNN Money [via eHomeUpgrade]