OS X Mavericks takes 40% of Apple desktop OS cake in 5 months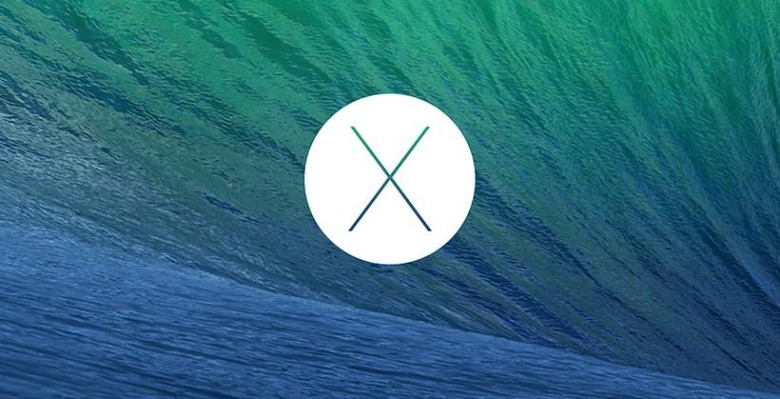 While it's not a perfect system since it only really tracks web traffic, not overall installs, this week's Chitika study shows OS X Mavericks to be doing especially well. Compared to the rest of the Apple-made operating systems on the desktop side of things, Chitika shows OS X Mavericks to be taking 40% of the pie just 5 months after release.
This study shows web traffic tracked with ad-impressions by Chitika through web browsers across the USA and Canada. In this study, like in all Chitika studies, you'll find that "tens of millions" of users were tracked over a period of weeks. In this case, that period is March 17th through the 23rd in 2014.
Apple's OS X Mavericks was the first modern operating system release from the company made entirely free for desktop users. Largely because of this, we must assume, Apple's adoption rate here seems to be very, very high. Not high, on the other hand, compared to Apple's adoption rate for iOS 7 amongst iOS users – that number stands at a whopping 70% according to Chitika.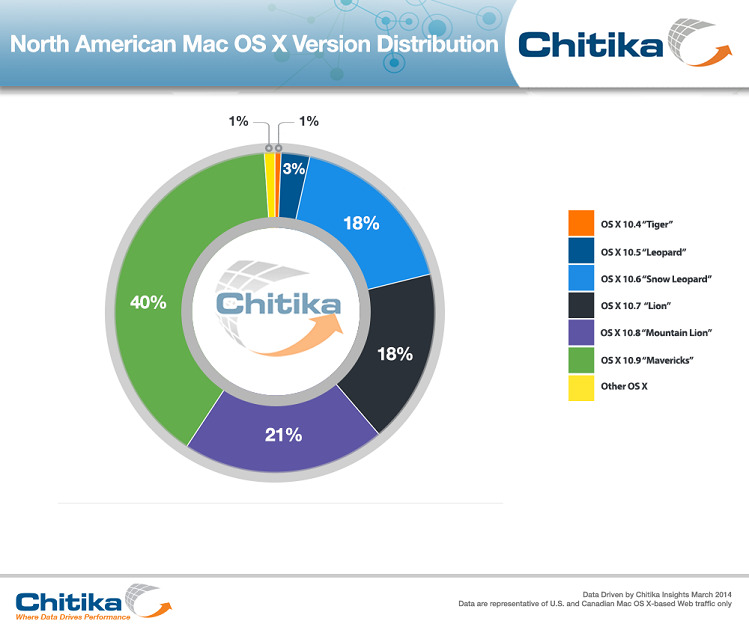 Meanwhile Chitika also reported a cool 4.8% of Windows users having upgraded to Windows 8 after 9 months of the OS being on the market. Have a peek at the timeline below for additional Chitika bits and pieces and remember – it's all web-based!