OS X Lion release via Mac App Store as Apple puts DVDs on notice?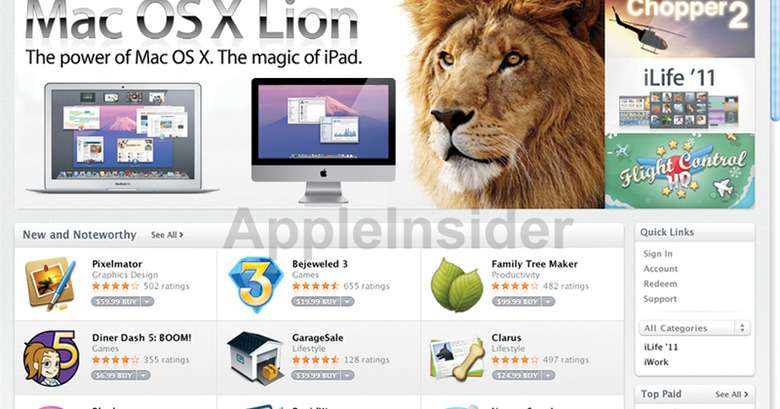 Apple is already delivering developer version of OS X Lion via the Mac App Store, but according to the latest leaks the company plans to distribute the full version through its download store too. AppleInsider's sources claim Apple intends to make the Mac App Store the "preferred method" for distributing OS X 10.7 Lion, the Mac OS update expected to arrive this summer, with a physical version only for those with connections too slow for the download or who, for whatever reason, prefer not to download.
It's unclear if Apple would promote the Mac App Store method by releasing Lion there first; nonetheless, many OS X 10.6 Snow Leopard users are likely to opt for the easier download route, already being familiar with the concept of downloading sizable updates and bugfixes. Of course, those running earlier versions of OS X do not currently have Mac App Store access, so they would need physical versions of any Lion upgrade.
The move is being seen as further evidence of Apple's shift to as close a purely digital software world as possible. Back in February it was suggested that the company planned to do away with boxed software in its stores; while that is yet to happen, the space allotted to software has been reduced. Meanwhile, Apple is also expected to drop optical drives from its future notebooks, saving space – and allowing for sleeker hardware – as well as power. A significant design overhaul is tipped for the next MacBook Pro refresh, which could well include deleting the SuperDrive.