OS X Leopard escapes onto net; first hands-on reports coming in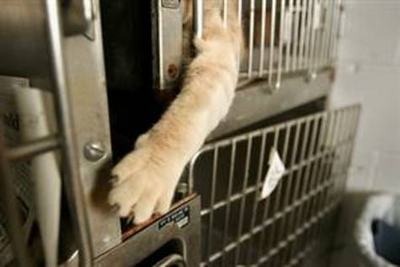 Oops, a Leopard called OS X has escaped onto the net and is currently running amok on torrent sites, two days prior to the official launch.  Ironically, only yesterday I asked if there was any company other than Apple that could keep its latest goodies under wraps, and now we find that what purports to be the final build of the operating system upgrade has been leaked and installed on the systems of Joe Mac-Owning Public.
The first hands-on feedback is trickling through, and assuming this is all legit it looks like mainly the changes err on the "improvements" side rather than "frustrating alteration for the sake of it".   Speed gets a regular mention, although there have apparently been some upgrade hiccups for some upgraders:
All my applications and settings were retained
Time Machine asked me on the first time I started in leopard, which of my five external Hard Drives should be used for backups. I didn't have to configure anything else
When I started Mail for the first time, it had to upgrade the mail database. After that, Mail is blazing fast!
I told Mail to import my RSS Feeds from Safari but that didn't work!
Reading RSS in Mail is nice to have
Tasks in Mail appear even if completed. That might be a bit distracting for some people
Mail is FAST! Seeing is believing!
Finder: Well, the first time it ran, it hanged! After killing the process, I was amazed by the speed and coverflow!
Quick View: COOL – GREAT FEATURE
.mac has the option to synchronize settings and Dock items
Stacks: I am not impressed. I like the downloads stack though. I had to manually change the path in Mail and Safari though!
Spaces: I created 4 Spaces and I find it a very cool feature, especially the live ala expose preview
Applications start instantly, especially iLife and iWork!
iCal is much better. There is an inline editor and an event drop box now
Contacts is more or less the same
iTunes seems much faster than before
Of course, SlashGear in no way condones any actions that could be construed as copyright piracy, and reminds you that any non-official copy of OS X Leopard found online could have been tampered with and had unpleasant bugs or viruses introduced.  We will not be linking to any source for the download, nor will we permit links or requests for links in the comments section.
[via Mac Rumors]