Oros winter gear uses NASA tech to block frigid temps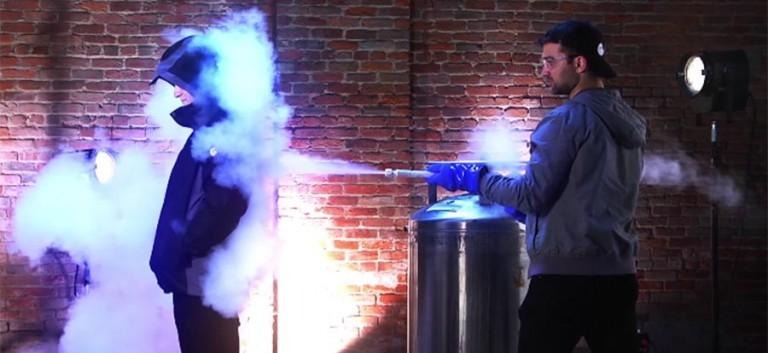 Oros has introduced a new winter jacket (and related performance gear) designed using NASA tech to shield wearers from the cold. The company, formerly known as Lukla, previously launched an insulated jacker that featured aerogel as an insulator. This time around, the team has launched a full line of products that, while featuring aerogel as well, are lighter and thinner than in the past, keeping winter adventurers warm without weighing them down.
Oros new line is called the Orion Series, and it uses SolarCore aerogel, a substance that insulates the wearer from cold external temperatures without becoming too hot on the inside. Said Oros' founder Michael Markesbery:
Oros performance apparel brings something completely different to the game of outerwear and insulation and that is our SolarCore aerogel. Aerogel is an amazing insulator; it has to be since NASA uses it in outer space where the temperature is only 2 degrees above absolute zero ... The new line of clothes gives you complete flexibility and comfort, a slim profile, are very lightweight and great looking so they are perfect for everything you want to do in the cold.
According to Oros, 3mm of aerogel in the Orion jacket has an equivalent warmth of 40mm of goose down, which would be incredibly thick if used. The video above shows the jacket being tested at subzero temperatures via liquid nitrogen, which gets the exterior jacket down to -321F. The jacket weighs 2.5lbs, which is 38-percent lighter than the previous version.
SolarCore aerogel appears to be more of a fabric in contrast to 'legacy aerogel,' being flexible and breathable while offering "hydrophobicity, durability, [and] sound absorbency," according to Oros.
Other jacket features include a pair of interior pockets, one of which is a media pocket, adjustable wrist cuffs, large "pit zips" in the armpit region, and a hood. The jacket is presently offered in black, but Oros teases a second (not yet selected) color could also be made available.
The jacket is joined by a pair of gloves equipped with the aerogel and an insulated beanie.
Oros is seeking funding for the new line on Kickstarter, where it has a $310,000 USD goal with about $212k currently raised and two weeks remaining. Those interested can get the early bird Orion beanie for $35 USD, the gloves for $99, jacket for $275 USD, or various combinations of the three for different prices. Shipping to backers is estimated to start this upcoming October.
SOURCE: Kickstarter