Original Final Fantasy now available on Android

The game that made Squaresoft (remember back when it was called Squaresoft?) a famous name with gamers is getting a new re-release today. The first Final Fantasy has arrived on the Google Play Store, giving players young and old the perfect opportunity to travel into the past and see where it all began. The game itself is compatible with Android 2.1 and up, so this will work on a pretty wide range of Android devices, and it even comes with a fresh coat of paint too.
Yes, Android version features updated graphics, but not quite to the extent that we saw with the mobile re-release of Final Fantasy III. Instead of 3D textures and enviroments, we're getting SNES-quality sprites. That isn't a bad thing however, especially considering that Final Fantasy released on the NES way back in 1987, so any update to the graphics is a welcome improvement.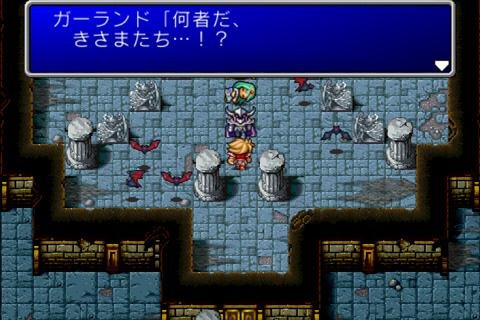 Like most of Square Enix's other games available on mobile platforms, you'll be paying a fair amount of money for Final Fantasy. The 46.39MB game will set you back $6.99, and while that seems like a lot to drop on a mobile game, it's far better than Final Fantasy III's $15.99 asking price. Hopefully this will prove to be something of an on-going trend for Square Enix – after all, we can name quite a few Final Fantasy titles we'd like to see release on mobile devices. Anyone else pining for a mobile version Final Fantasy VI?
[via Google Play]