Original Dead Rising titles will be re-released on Xbox One, PS4, PC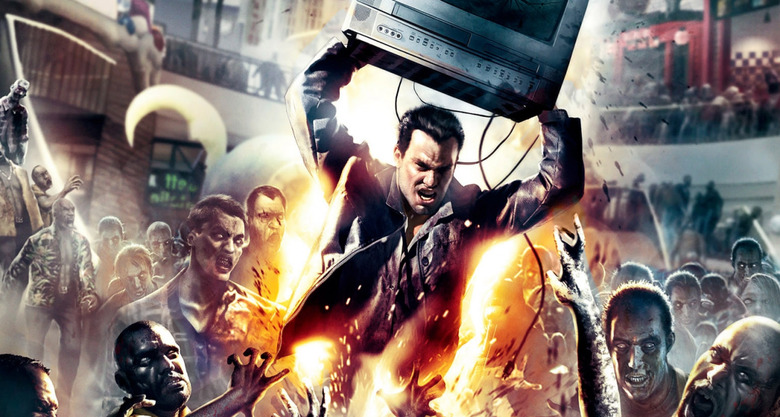 We recently learned that Dead Rising 4 is in the works, but for those who are new to the series and want to see how it all began, Capcom has you covered. The developer confirmed today that the original Dead Rising will be coming to Xbox One, PS4, and PC, while Dead Rising 2 and its spin off, Off the Record, will be getting the same treatment, only without a PC release. Capcom confirmed the existence of these re-releases after a PS4 trophy list for the original Dead Rising was leaked.
What remains unclear is whether these will be simple ports or if they'll be remasters. Publishers seem to be quite the fan of re-releasing games from previous generations with a fresh coat of paint, but it also wouldn't surprise us to hear that they were simply planning to port these games over to current-gen consoles, giving Xbox One owners in particular access to the entire series on one platform. Capcom says that it will have more details on that front soon, so we'll just have to wait and see what it's plotting.
Dead Rising 4, meanwhile, was revealed at E3 and once again features Frank West, the photographer-turned-zombie slayer who has featured in a good portion of games in the series thus far. The original Dead Rising was released in 2006 for the Xbox 360, near the beginning of the 360's lifespan, and became one of the first breakout hits for the console. While Dead Rising 2 and Off the Record were made available on PlayStation 3, this will be the first time that the PlayStation faithful will be able to play the original game on a Sony console.
For now, though, it appears that PlayStation owners won't get to experience the full Dead Rising series on their console of choice, with Dead Rising 3 only available on Xbox One and PC, and the news that Dead Rising 4 will be exclusively available on Xbox One and PC for at least its first year of availability. Hopefully the fact that the first two Dead Rising games will be available on PS4 means that we can look forward to an eventual launch of Dead Rising 4 on Sony's console.
SOURCE: VideoGamer