Original BioShock composer Garry Schyman returning for BioShock Infinite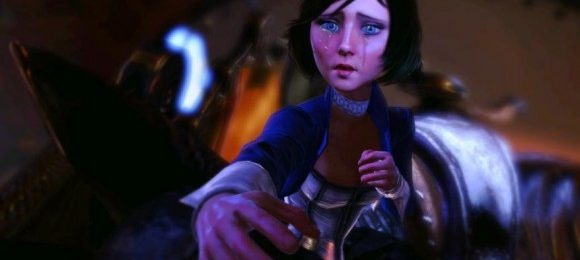 Yesterday, creative director of the BioShock series Ken Levine conducted an AMA (Ask Me Anything) on Reddit, and of course, he was asked a lot of fun questions and we ultimately got to see a side of Levine that was silly and awesome at the same time. However, he announced during the AMA that Garry Schyman, the composer behind BioShock 1 and 2, is returning for BioShock Infinite.
According to Levine, Schyman's BioShock Infinite score is "very different from the first two games, yet very much guided by the same aesthetic principles." Levine continued by saying that Schyman is "working in a different, sparer style, but it's awesome." Essentially, don't expect anything that's less exciting from the first two installments.
Of course, that's all the details he provided on the matter, but throughout the rest of the AMA, he was glad to answer questions on what gamers should expect from the third installment. Regarding the game's replayability, Levine said that "it's very much like BioShock 1 in terms of length and replay," although he noted it has "another kind of replay value" that's more focused on the storyline, without giving further details for fear of spoilers.
Levine also promised that the game will include plenty of details about Columbia's backstory, saying that designer Shawn Elliott's wants to bring a little bit of the original BioShock back, but Infinite will include stories from both the living and the dead. Levine also mentioned that having a speaking protagonist (Booker DeWitt) was "one of the hardest parts of writing the game."