Original 1960s Batman TV show cast returns for new animated movie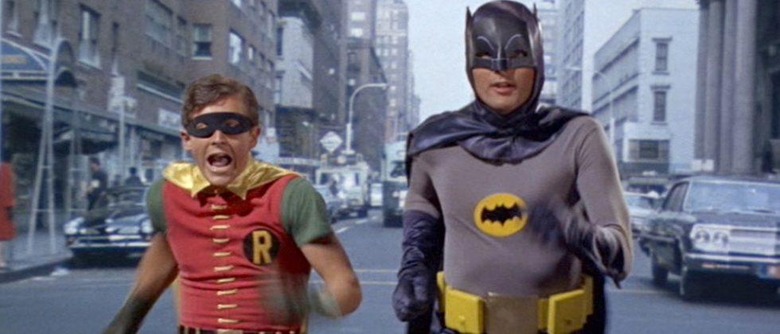 There's been a lot of poorly received Batman releases in the last year, from the disappointing Batman v Superman movie, to the recent animated adaptation of The Killing Joke and its portrayal of violence against women. But just when you think DC has ruined the Batman excellence that was built up with Christopher Nolan's trilogy comes something straight out of left field: a new animated movie with the cast of the original 1960s Batman TV show providing the voices.
That's right, the actors that starred in the Batman with all those "POW!", "BONK!", and "WHAM!" screen effects are reuniting. Adam West, Burt Ward, and Julie Newmar will be reprising their roles as Batman, Robin, and Catwoman, respectively, for Batman: Return of the Caped Crusaders. It's just too bad it's animated, as I'm sure all the fans are eager for an 87-year-old Adam West to don the cape and cowl once again.
Return of the Caped Crusaders will see a digital release on October 11th and on Blu-ray starting November 1st. As the teaser above reveals, there will be appearances from classic villains including the Joker, Penguin, and Riddler, along with plenty of campy situations, like the dynamic duo trapped on a giant TV dinner that's about to enter a giant oven.
There's no real details on the story, other than a mention of the action heading to space, but judging by the trailer the movie looks like it will offer up some silly, enjoyable entertainment.
SOURCE Entertainment Weekly