Origin EON15-S is an entry-level gaming laptop with some bite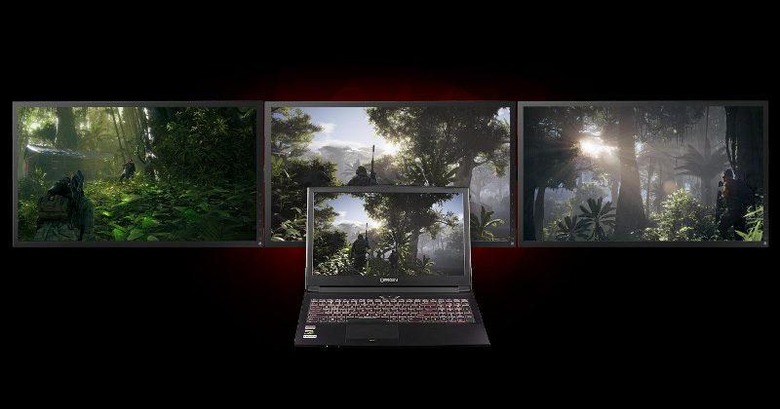 Can you buy a gaming laptop for a dollar less than $1,000? If you asked that question just a few years ago, the answer would be a resounding no. Trying to make gaming laptops more accessible, and therefore expanding its customer base, Origin is putting out the EON15-S, a customizable laptop that, while not exactly a powerhouse, can still be considered a decent machine for gaming. And all for a sweet price tag of $999.
To be clear, that is only the starting price and, depending on your choices, you can definitely go higher. But that's part of the point that Origin wants to make. The EON15-S is both affordable and yet, at the same time, customizable. In case you have the budget for more.
Admittedly, $999 will not get you far. The base configuration includes an Intel Core i3-7100H, but there are also options for a Core i5-7300HQ and a Core i7-7700HQ. The 15.6-inch screen only goes as far as 1920x1080 Full HD, which is actually still fine by many games' standards. Plus, it also saves up on battery in the long run.
The real clincher here, however, is the NVIDIA GeForce GTX 1050 Ti. That might be the entry-level model of NVIDIA's 10 series, but it is no slouch. Especially when you consider that other $999 laptops don't even have a discrete graphics card.
Rounding up the specs, the EON15-S can be fitted with up to 32 GB of DDR4 RAM, though 8 and 16 GB are also available. If you can find 6 TB of storage, that's also supported. Battery life is advertised to be 6 hours but gamers can burn through that in no time flat.
The Origin EON15-S isn't going to blow anyone away. Perhaps except for laptops with integrated graphics card. But if you're a gamer strapped for cash, a $999 with decent though middling specs will definitely be tempting.