Origin EON 17 Gaming Notebook Unveiled, Ships in October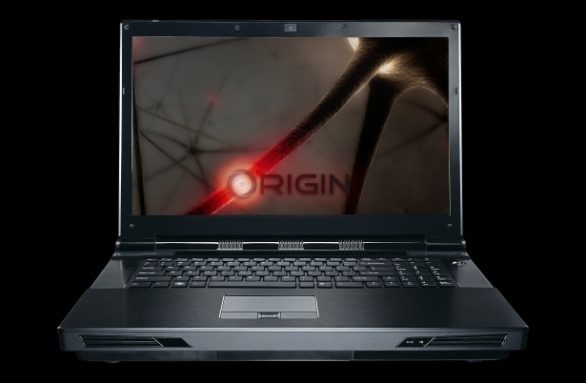 Origin have launched their brand new gaming notebook, the EON 17, sticking to the old adage, "You get what you pay for." Offering the customization options that PC/notebook gamers expect, plus throwing the kitchen sink into the deal as well, the EON 17's price tag will ecstatically showcase how much time and effort you're willing to put into designing your monster of a gaming notebook. With a price tag that starts at $2,499, you can expect that climbing the options ladder only sees significant increases to that price.
The Origin EON 17 keeps up with the company's focus on mobile gaming. But, while there mid-range options, or even the basic versions may be more than enough for some, it's the "ultimate package" that will get all the attention. If you have the cash to throw down, then you can get your hands on the 17.3-inch, full 1080p HD display. Inside, you'll find a six-core Intel i7 980X processor, as well as 2GB GDDR5 NVIDIA GeForce GTX 480M graphics.
But, that's not all. You'll also get your hands on 24GB of triple-channel DDR3 memory, three 512GB Kingston V+ series Solid State Drives (SSD) — with an option to have up to 2TB of storage, if you'd prefer HDD. There's also a 6x BD-R Blu-ray burner, featuring Power DVD 10 Ultra. There's also Bluetooth 2.1 connectivity, and Intel's Centrino Ultimate-N 6300 Wireless dual-band module. Two USB 3.0 ports and three USB 2.0 ports. An HDMI 1.4 in and out, and a 9-in-1 card reader.
To (almost) exhaust the feature set, you'll find an HDTV tuner, a fingerprint reader on deck, and a 3MP webcam. That full rig will cost you a whopping $13,086. Origin says that you can start building and ordering your brand new gaming notebook monstrosities, but that they won't be shipping until October. You can head on over to Origin's site and start building right now, if you're interested enough.
[via TechDigest]