Origin computers offers Asus Rampage III Extreme mainboard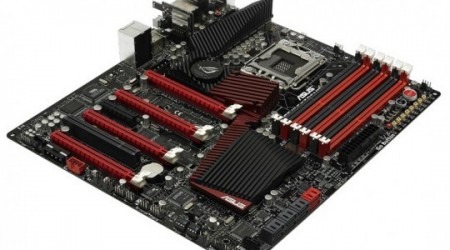 Origin is one of the newest boutique makers of gaming PCs on the market. The company has announced that it will be the first maker to offer the new Asus Rampage III Extreme motherboard in gaming rigs.
The Origin Genesis desktop will be the first machine to sport the new board. The Asus mainboard offers a host of overclocking features, USB 3.0 ports, and SATA III connectivity. The mainboard supports high-end Intel CPUs like the i7-980X extreme.
The Asus board can also support both 3-way SLI from NVIDIA and CrossFireX from ATI. The Origin Genesis PC is available right not with prices starting from $1,999.