Orbital Sciences Cygnus Spacecraft Launches On COTS Demo Mission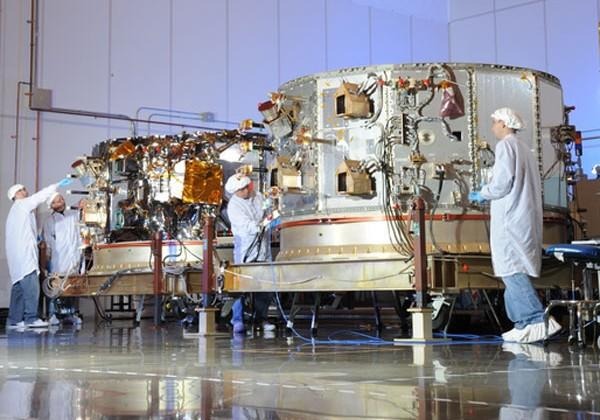 Orbital Sciences has announced that it has successfully launched its Cygnus spacecraft. Cygnus was launched aboard an Antares rocket on a demonstration mission to the International Space Station. Cygnus is a cargo logistics spacecraft is designed to be a private spacecraft contracted by NASA to ferry cargo to and from the International Space Station.
Cygnus was successfully launched into orbit to begin a four-day in-orbit capabilities demonstration mission. If everything goes well those in-orbit capabilities demonstrations will end with the Cygnus spacecraft being attached to the International Space Station on September 22.
Cygnus will deliver 1500 pounds of cargo and remain attached to the international space station for 30 days. At the end of that 30 days Cygnus can depart with up to 1750 pounds of disposal cargo. The Cygnus spacecraft launched at approximately 10:58 AM EDT from the Mid-Atlantic Regional Spaceport at the NASA Wallops Flight Facility in Virginia.
The Antares rocket successfully placed Cygnus in an orbit of 180 x 160 miles above the Earth at an inclination of 51.6° to the equator. Twenty minutes after that orbital insertion Cygnus engineers were able to confirm communications had been established and solar arrays were fully deployed providing the electricity to power the spacecraft. Orbital Sciences says that if this demonstration mission proves successful, the company will begin regularly scheduled cargo delivery missions to the ISS under the $1.9 billion Commercial Resupply Services contract NASA. Orbital's contract will see them deliver about 20,000 kg of cargo to the ISS over eight missions spanning through 2016.
Orbital Sciences competitor SpaceX has already been carrying cargo to and from the ISS via its Dragon spacecraft under the same NASA Commercial Resupply Services contract.
SOURCE: Orbital