Orangita Cuckoo Clock adds a new spin to a classic design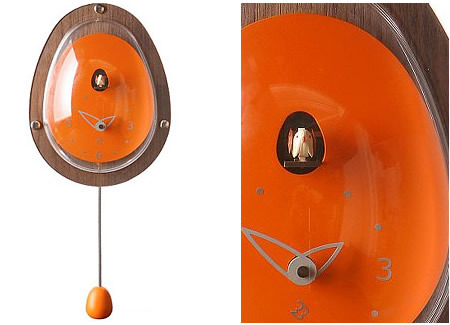 Are you a little bored by your grandparents' old cuckoo clock? Well then you might be just the type of person that would want the new updated version of the classic clock. This cuckoo clock adds a bit of a whimsical touch, and the bird is so cute.
I have this thing for pretty clocks, I really don't get it, but I do. This one, although outside of my typical style, is awesome. Obviously looks-wise it is difficult to beat. Besides, who could resist being drawn to it; it is your permanent conversation piece. The clock is Italian made with quartz movement. The glass on the front is actually plexiglass.
The nifty part is that instead of chirping it gives off soothing ocean sounds. This clock is a bit pricey at $600.
Orangita Cuckoo Clock is different yet alluring [via gizmodiva]