Orange Pi PC trumps the Raspberry Pi in price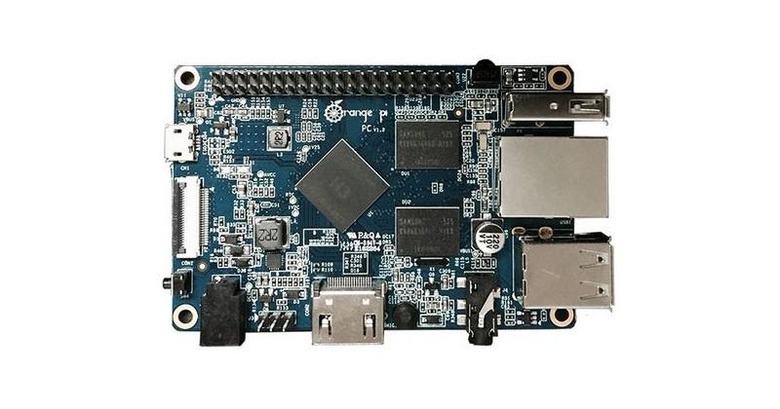 Although there have been many development boards before it, like the Arduino and BeagleBoard, the Raspberry Pi undoubtedly started a new trend of offering those same benefits with a more open hardware and, perhaps more importantly, a more affordable price tag. That has spurred a host of other boards, clones even, that try to repeat the magic of the RPi. Like this awesomely (not) named Orange Pi PC, from the makers of the Orange Pi, 1 and 2. They're advantage over the RPi? 20 bucks less.
You do get what you pay for, which is something some might be willing to indeed pay for. The board is powered by an Allwinner H3, a quad-core Cortex-A7 processor with a Mali-400 GPU. Don't go knocking this chip, however, as its noted to be capable of 4K video playback, at least on paper. There's 1 GB of RAM but no internal storage. You'll have to provide your own, up to 64 GB via a microSD card.
You won't be wanting in terms of ports. There's HDMI and AV for your audio-visual needs, 10/100 Ethernet port, three USB 2.0 ports, a micro USB port, and a built-in microphone. There's also a CSI interface for camera and, perhaps most important, a 40-pin header that is claimed to be compatible with the Raspberry Pi, which opens this budget board up to more uses.
In terms of software, it can run Android or Linux based systems. In theory, operating systems for the previous Orange Pi 2, like Raspian, Ubuntu, and Android, are compatible with this latest model. Of course, that's unofficial, but with something like the Orange Pi PC, which doesn't enjoy as much fanfare as the RPi, that is as good as it gets. And no, no Windows 10 here.
So if you only the budget for a $15 ARM board, or maybe you want to expand your horizons beyond the RPi world, the Orange Pi PC definitely offers a "good enough" alternative. You should, however, be prepared to strike it out on your own, since resources, both in knowledge and in modules, are still quite slim.
VIA: Liliputing