Oral-B put AI in a toothbrush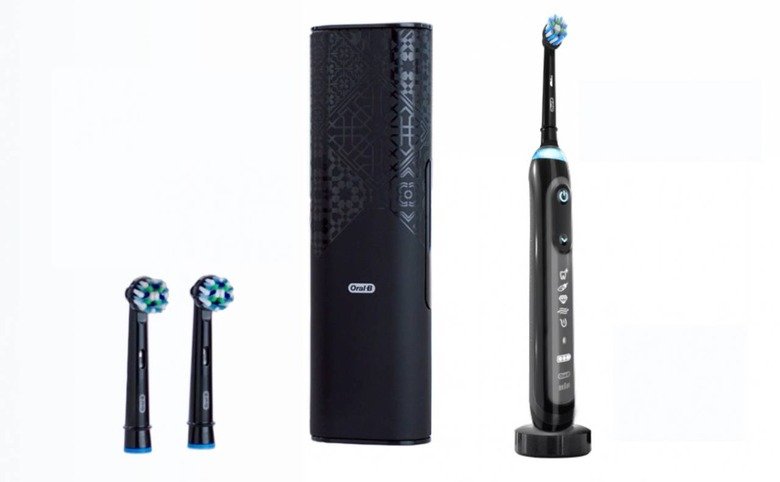 If you were in any doubt that artificial intelligence is the buzzword of the moment, then Oral-B adding AI to its latest toothbrush will probably make it patently obvious. Debuting at Mobile World Congress 2019 today, because nothing says the future of mobility like cutting-edge mouth technology, the Oral-B GENIUS X is close to a supercomputer for your overbite.
"The mouth is the gateway to health," Oral-B points out, and "and a toothbrush touches it twice a day." Hence the GENIUS X's ability to monitor your condition via the times it's being used for brushing, and then in future potentially report how you're doing to your healthcare provider.
The AI powering the GENIUS X has been trained with thousands of brushing behaviors, and so can identify your own unique brushing style. It can then figure out how that differs from best-practice, and begin coaching you on where you might improve. By tracking where, exactly, you're brushing in your mouth, areas which may be neglected can be highlighted.
It means the toothbrush has its own app, which will walk users through each stage of the brushing process. According to Oral-B, that alone can be a learning experience. Typically, most people think they're brushing for the recommended two minutes, but in fact on average they're only doing 30-60 seconds of it. With the app, the company says, that's stretched to 2 minutes and 22 seconds on average.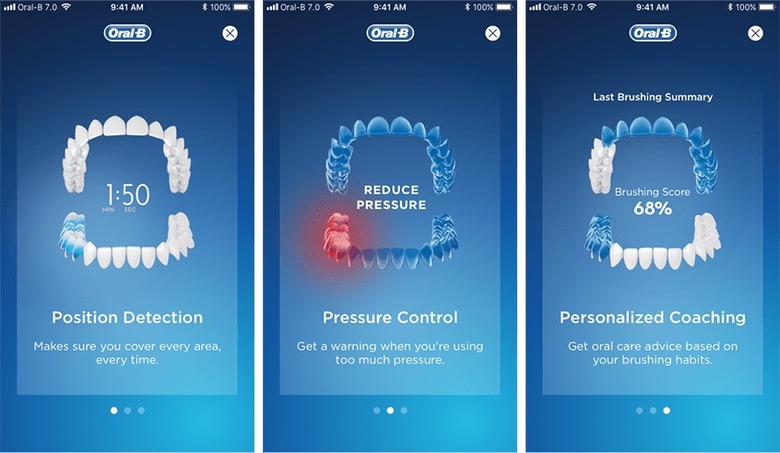 The GENIUS X with Artificial Intelligence comes with a travel case, which can charge not only the toothbrush but a USB device like a smartphone. However it's just the tip of the iceberg when it comes to using oral hygiene to track broader healthcare issues. Oral-B envisages sensors in toothbrushes being used as mini Tricorders of sorts, regularly monitoring each person and building a health profile that could be shared with their doctor, dentist, or other providers.
Unfortunately for those with high-tech mouths, Oral-B isn't ready to sell the full AI healthcare platform. Instead, it's a combination prototype and overall concept, designed to explore the direction that personal health tracking could take – while also integrating into existing patterns and routines in our daily lives.
"The Biometric Health Tracker concept is our idea of a 360-degree health platform, designed to improve oral and overall health," Stephen Squire, global brand director for Oral-B, says of the AI toothbrush. "It is not a finished product. It is a vision that shall further enable pioneering work between dental professionals, external researchers and Oral-B scientists alike."
The Oral-B GENIUS X with Artificial Intelligence, meanwhile, will go on sale later in 2019, the company says. No word on how much this mouth marvel might cost you.