Orah 4i 4K live streaming VR camera now ready for buyers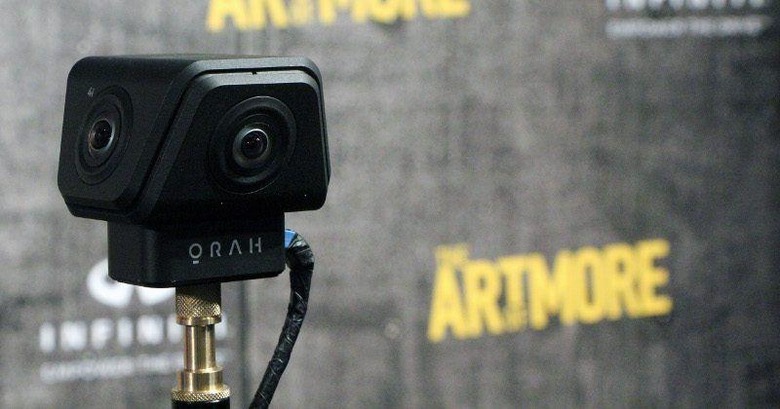 360 degrees, 4K resolution, and 3D audio, all in real time. Those are just some of the buzzwords that Orah has thrown in for its latest Orah 4i live streaming camera that has been designed to cater to the growing virtual reality market. Boasting of high-quality video output that's still optimized for streaming over the Internet in real-time, the Orah 4i is being marketed to "prosumers", the convergence of consumers and professionals that will be able to afford this rather expensive kit.
360-degree cameras are, of course, nothing new. Cameras, even 360-degree ones, that can stream their output live are also not that rare anymore. But 360-degree live streaming cameras that boast of high-res video as well as audio are rare beasts. Even more so those that are made available for anyone to purchase. Anyone that has the money, that is.
The Orah 4i's four camera lenses and four microphones make this possible. But hardware alone won't suffice. Orah boasts of a software that stitches up those recorded images into 360-degree 4K videos running at 30, not 60, fps. Quite on par for a company that formerly called itself "VideoStitch". The Orah 4i also prides itself in easy of use. Just press a button and you're recording and streaming in real-time in no time. The camera can live stream to YouTube but it can also support other content delivery services. You just have to set it up in the camera's web app.
Orah boasts that its 4i camera has already been used to live stream some big events, including a 360-degree coverage of the Google I/O Keynote last May. It capabilities are demonstrated in the video below, which is best viewed on a 4K monitor or with a VR headset.
All that power, however, comes at a price. $3,595, to be exact. That's pennies, however, compared to the Nokia OZO's $45,000 price tag.