OQO Model 2 gets more EV-DO options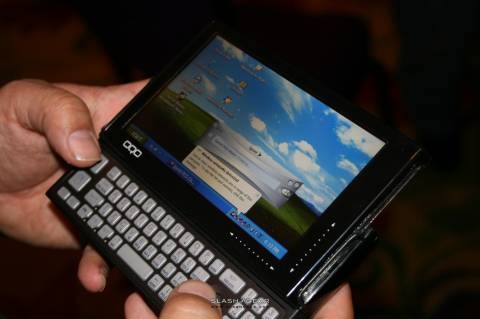 Vincent got a bit light-headed when he saw the OQO Model 2, and there's no doubting that it looks like it could be the perfect machine for the mobile warrior.  The convenience of a UMPC with the benefit of a slide-out keyboard for pecking out the odd email makes for a heady combination.
Well, I fear he may just wet himself with excitement when he hears that OQO have announced integrated WWAN courtesy of Verizon's EV-DO network in the US.  No more tethering to your cellphone or hoping to step inside the comforting warmth of a WiFi cloud; just whip the Model 2 out and get online straight away.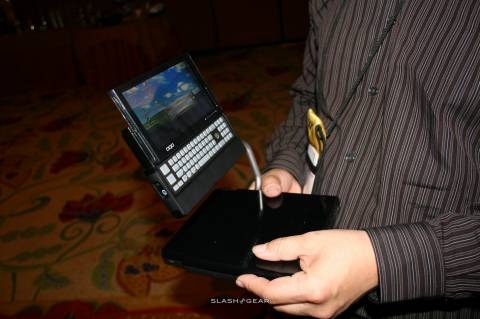 This means that OQO are now offering two carrier services, Sprint's and Verizon's, so you can pick whichever offers the best coverage for your area.  Both wireless modules are $149 upgrade options on the Model 2, but sadly the data plan doesn't subsidise the cost of the device.
Check out our video walkthrough of OQO's new baby here.