Optoma UHD51A Alexa-enabled 4K home projector obeys your voice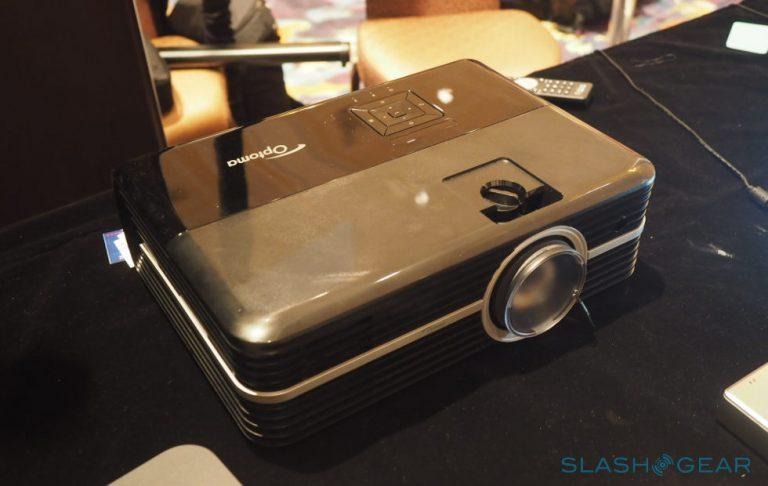 Next to, or perhaps even equal with, Google Assistant, Amazon Alexa is one of the big winners of CES 2018, appearing in almost every kind of device imaginable. And sometimes unimaginable as well. You probably never imagined that a home projector would respond to your questions about the weather, but that is exactly what the new Optomo UHD51A 4K UHD home projector will be able to do and more. From showing your favorite Prime Video content to controlling your home's smart lighting, this project can do it all. And all you need to do is ask Alexa.
Amazon has just recently announced its thrust to help developers put Alexa in all sorts of connected devices, mostly speakers and headphones. You don't need to wait that long, though, because Alexa has long had a head start in integrating with all sorts of devices, from speakers to phones and to, for the first time, a home projector.
The Optoma UHD51A doesn't just boast of Alexa integration, of course. It's a capable projector in of itself. With a 2,400 lumens brightness and 500,000:1 contrast ratio, the projector will be perfect for any indoor lighting condition. It runs Android inside, giving you more access to video sources. And if that weren't enough, HDMI 2.0 inputs make it compatible with all sorts of media devices, including gaming consoles. The UHD51A has a native resolution of 4K UHD, in 60 Hz refresh rate, and supports the RGBRGB color wheel, the DCI-P3 industry-standard color gamut, and HDR10 format.
It is, however, hardly the only home projector Optoma is showing off at CES 2018. For those who don't need all the extra Alexa and Android functionality, the Optoma UHD50 delivers the same set of specs at a slightly lower price range. Even going lower is the LH150, with a 1,300 lumen LED source, 40,000:1 contrast, HDMI, USB, Wi-Fi, and Bluetooth connectivity and a battery back for portability. If you really want portable, however, the Optoma LED Pocket Project might be more to your liking, though the 3 in x 4.5 in x 1 in box comes with its sacrifices, like a 854x480 WVGA resolution and 300 lumens. If price is not an issue, the Optoma 4K UHD HDR Laser UST promises the best of the best, with 2,300 lumens and a whopping 2,000,000:1 contrast ratio, a laser light source, and an ultra short throw that projects a 100-inch screen at a mere 8-inch distance.
The availability and prices for Optoma's new range of home projectors are as follows:
• Optoma UHD51A with Alexa – $1,699, Q1 2018
• Optoma UHD50 – $1,499
• Optoma LH150 – $899, Q2 2018
• Optoma LED Pocket Projector – $279, Q2 2018
• Optoma 4K UHD HDR Laser UST – $4,999, Q2 2018