Optimus Upravlator is another OLED tease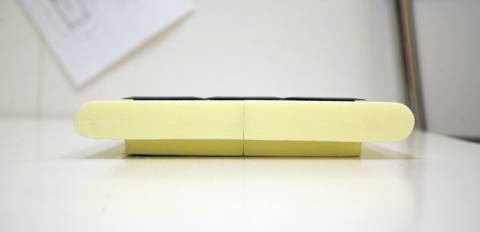 Picking, strangely, LiveJournal as his venue, Artemy Lebedev of much-critiqued OLED keyboard company Optimus has decided to blog about the development of the every-key-is-a-display input device.  Having finally delivered a working unit – albeit with only three keys – Lebedev today publicised the launch this week of a new product, the Upravlator, to his email mailing list, calling the mysterious device "our new keyboard".  Lebedev has already revealed that it will connect to a second monitor port, though it's unlikely to be the sole connection, and that music engineers, graphic designers and and video editors will be particularly thankful for it.
With this not particularly telling photo of a mock-up giving away, well, not much at all, we wait with slightly bated breath.