Optimus Aux Is New Name For Pultius OLED Keypad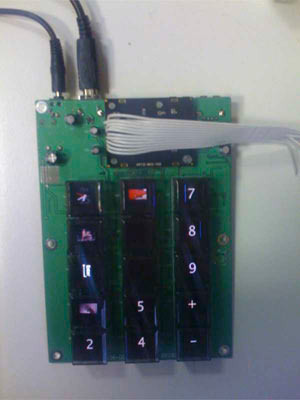 Optimus Labs' Pultius prototype – a numeric keypad using the OLED-embedded keys from the company's full-sized Maximus keyboard – will likely be released with the name Optimus Aux, according to the latest post on the company blog.  The fifteen key add-on will offer a lower-priced point of entry to people wanting customizable keys but unable to afford the full Maximus.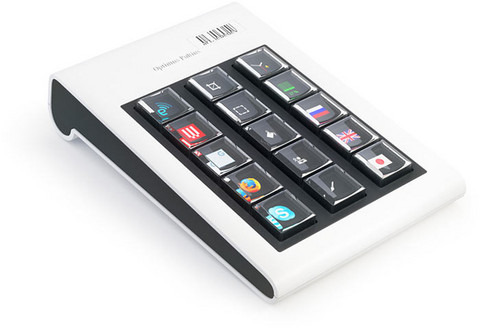 Buttons can be used to launch different apps, programmed with specific gaming controls, or set to trigger macros, whether regularly repeated in-app tasks or a series of different apps.  Alternatively you could use it as a mere numeric keypad, which would seem something of a shame.
Initial estimates suggested that the fifteen-key device would be available either by the end of 2008 or the beginning of 2009.  Optimus are still to release pricing details.