For all their power and capabilities, smartphones are severely limited by their batteries that, in turn, dictate how long they can remain useful in a day. Battery technology hasn't exactly progressed as fast as other components and, until the day it does, both consumers and manufacturers are at the mercy of band-aid solutions like power banks and fast charging. The latter is especially important for users that don't want to carry bulky banks but also want as little downtime as possible. To that end, OPPO is announcing three new flash charge technologies to alleviate the pain of hugging walls.
OPPO is admittedly one of the first to try to break through the limits of charging technologies, going even beyond the common Qualcomm Quick Charge. From the VOOC to the latest SuperVOOC, OPPO has always made fast charging one of the selling points of its smartphones.
This year, OPPO revealed not just one or even two but three new versions of its charging tech. SuperVOOC version 2.0 boats of 65-watt charging, one of the fastest in the industry. While that's reserved for its high-end phones, the new VOOC 4.0, which will debut on the OPPO K5, will be its mid-range offering of 20W charging.
It isn't just wired charging either. OPPO has a new Wireless VOOC Flash Charge that can top up phones with 30W output. In comparison, the standard Qi wireless charging spec supports only up to 15 watts maximum, suggesting that OPPO will charge compatible phones twice as fast.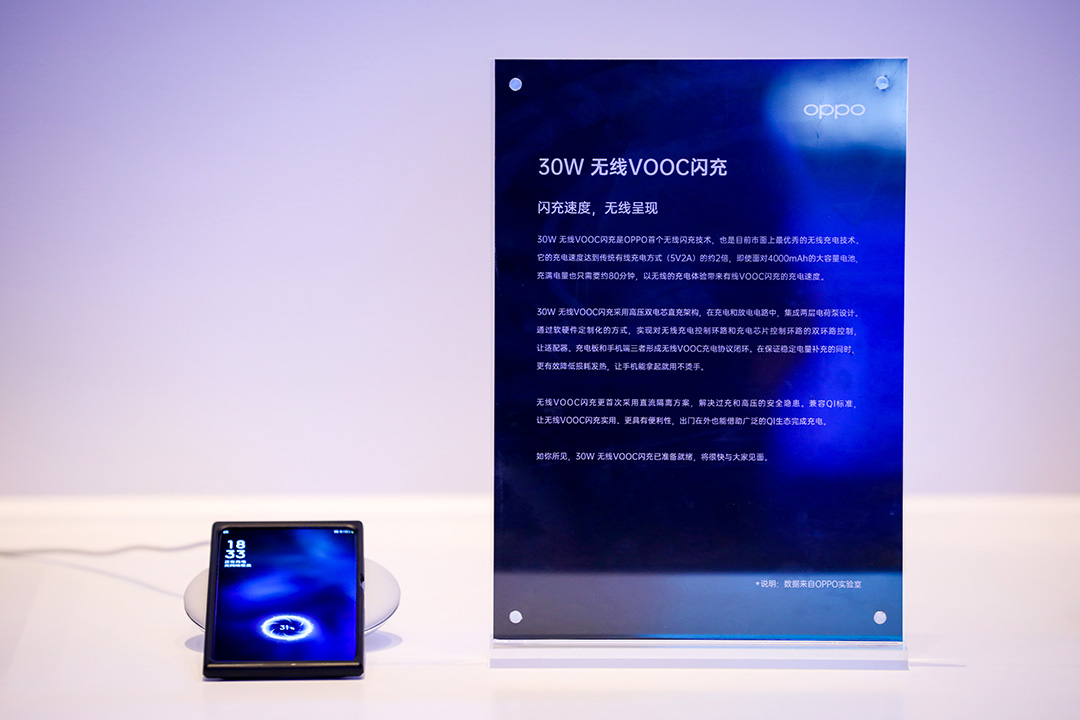 And that's the catch to all of these, that there need to be not just compatible phones but also compatible chargers to take advantage of these advancements. In the same press event, OPPO has confirmed both the existence of the upcoming OPPO Reno Ace and the fact that it will be the first to show off the 65W SuperVOOC 2.0 feature, using a compatible charger, of course.